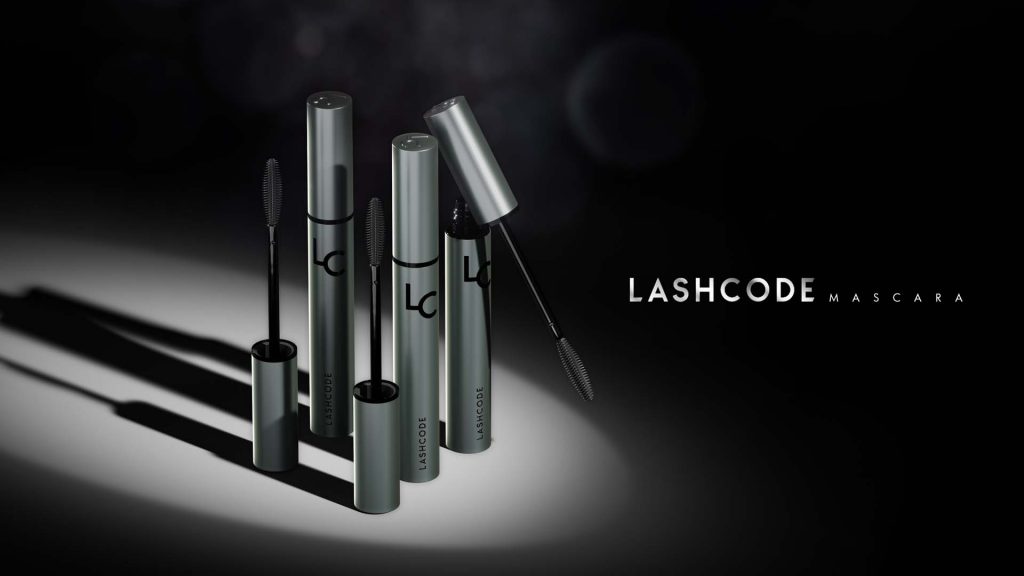 Many of you would agree that a good mascara isn't easy to find. However, it's one of the most important colour cosmetics. For every woman it means as much as a good tailor meant in the past – it's almost worth its weight in gold. Today, a mascara that applies nice-looking coats to eyelashes isn't enough. A good mascara shouldn't only allow us to create a few versions in make-up – from daily through romantic to evening – but it also should effectively condition lashes. In this field there is one mascara which seems to be unrivalled – it's LASHCODE, a mascara receiving positive feedback from its users. What makes LASHCODE be such an outstanding colour cosmetic? What effects does it bring out? What are the benefits of using it?
LASHCODE mascara – Composition
Lashcode stands out mostly because of a high content of plant extracts blended with other conditioning substances. Soy and wheat germ extracts, baicalein and arginine are just few of all the precious lash strengthening substances this product houses. This is a mascara displaying nourishing action that significantly improves the look of lashes. Moreover, LASHCODE protects the small hair and prevents damages simultaneously gifting lashes with spectacular length and volume. It can be said that LASHCODE overtakes all the other mascaras and is light years ahead of them.
LASHCODE mascara – Brush
The brush that goes with the mascara is precise and well-designed. No matter the lash type and make-up skills one has, this applicator always applies perfect coats. It stains neither eyelids nor eye skin area. Undoubtedly, this brush offers maximum comfort of applying eye make-up.
Due to the ergonomic, well-shaped and silicone brush, eyelash make-up takes no more than a moment and each, even the tiniest lash is coated with the mascara. It's easy to manoeuvre the brush near eyes to make the entire lash line enhanced perfectly. Mascaraing lower eyelashes is as simple as coating the upper ones. Moreover, the applicator doesn't cause any trouble to keep it clean – it doesn't change its shape while washing it which makes it the perfect tool for daily make-up.
LASHCODE mascara – Performance and properties
Just one coat is all it takes to get fabulous eyelashes. LASHCODE equals flawless daily make-up with boosted lash volume – one million lashes effect with just one brush glide.
Two and more coats of mascara allow to grade length, volume and intensity of make-up. Thanks to this LASHCODE is an exceptionally versatile mascara that you can use to create romantic make-up for a date as well as intensive evening look. No matter the version, your look will boost with pure femininity.
LASHCODE doesn't settle for only guaranteeing perfect make-up. The blend of well-selected conditioning substances makes the mascara a cosmetic able to improve the state of eyelashes. Thanks to this, day by day eyelashes are kept protected against damages and their state becomes better.
Eye make-up done with LASHCODE remains untouched for many hours. It's a mascara that doesn't crumble, wear off or smudge. LASHCODE isn't available in waterproof version so it can't be used for swimming, but it endures rainy days and a few shed tears.
LASHCODE mascara – Reviews
LASHCODE is a mascara that wins glowing reviews. It's frequently recommended by make-up artists, bloggers, vloggers and all the women who had the opportunity to use it. This is a mascara of right consistency, a very convenient silicone brush and the quality that is comparable with the top shelf cosmetics.
LASHCODE mascara – Price, where to buy?
The cost of LASHCODE is a two-sided issue. Some people claim that a mascara that scores off Dior, Armani and Coolistar products shouldn't be comparted to regular mascaras available in drugstores, and that quality products have their price. The others find LASHCODE price a little bit too high. Luckily, the producer offers discounts.
Learn more: lashcode.us