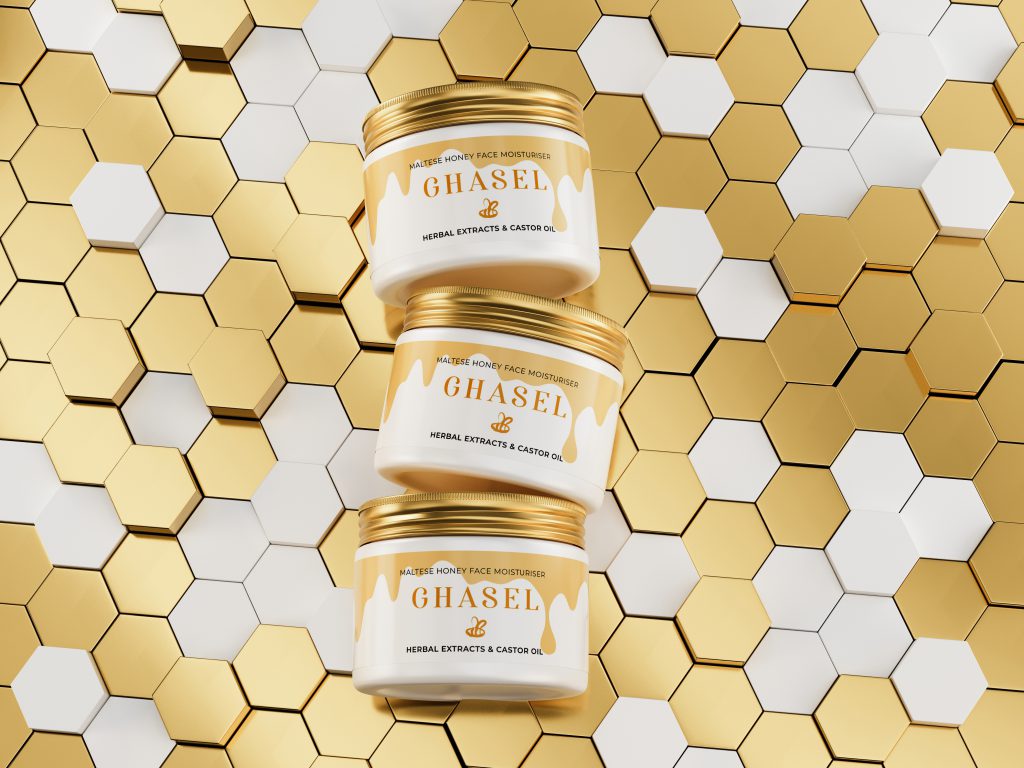 Ghasel Day And Night Face Moisturiser. Discover The Power Of Maltese Honey!
Maltese honey is the world's sweetest humectant with strong moisturizing properties. Maltese brand – Ghasel, harnessed its properties and created the Maltese Honey Face Moisturiser. The moisturiser ideal for everyone, regardless of age or skin type.
Ghasel face moisturiser delivers a 24-hour dose of hydration to tired skin. It nourishes and boosts radiance and energy. Day by day, it strengthens the skin defense, so it's safe from harmful environmental factors.
Moisturising  is the base of skin care and everyone should keep that in mind. No matter how old you are, where you live or what condition your skin is in – moisturising is the first step toward flawlessly beautiful and smooth skin.
Dry skin, deprived of moisture, ages much faster. Wrinkles, lines and blemishes start appearing. A day and night Ghasel face cream protects you skin from free radicals and oxidative stress.
A face moisturizer should be essential in your makeup bag. After thoroughly cleansing your skin, pat Honey Face Moisturiser into your face and neck. The combination of a relaxing massage with a subtle honey scent provides soothing relief to your dull skin.
Wyświetl ten post na Instagramie
Ghasel face moisturiser – ingredients
It's a wealth of Maltese honey with strong moisturizing and rejuvenating properties. It provides a youthful and smooth appearance to the skin and its antibacterial and anti-inflammatory properties combat blemishes. It is the world's sweetest ingredient perfect for skin care. It improves skin elasticity and suppleness and its anti-aging properties prevent wrinkles.
Boosted with shea butter, the humectant provides the skin with adequate hydration and prevents moisture loss. It reduces blemishes and irritation, smooths wrinkles and fine lines and prevents new wrinkles.
Ghasel Face Moisturiser also contains caffeine with strong stimulating properties. It minimises dark circles, boosting an indescribable youthful glow and energy. Caffeine stimulates and firms the skin and strengthens blood vessels.
Maltese Honey Face Moisturiser is enriched with castor oil with antibacterial and anti-inflammatory properties. Castor oil has been used for years by our grandmothers and great-grandmothers. It is extremely important in the skin regeneration process.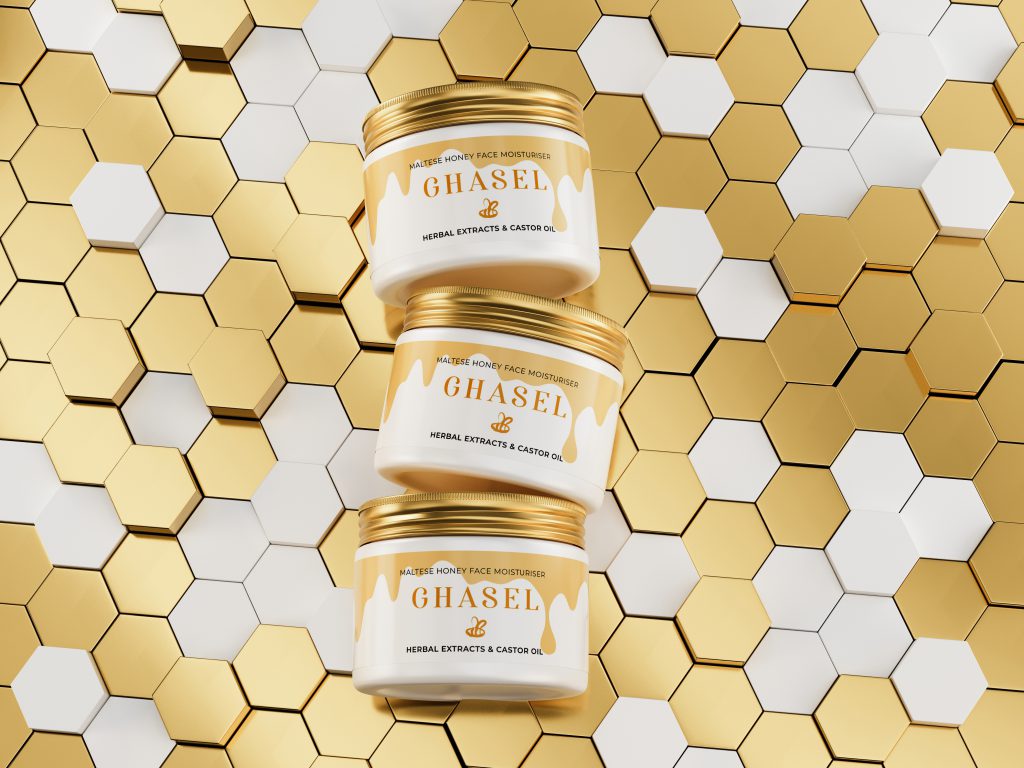 The unique product is full of valuable vitamins and plant extracts. Vitamins E and B6 prevent skin damage, improve suppleness and elasticity and minimize wrinkles. It provides a powerful dose of anti-aging and anti-inflammatory action. Vitamins even out skin tone, boosting its youthful appearance. Green tea and sage extracts tone and cleanse polluted skin. Their regenerative properties reduce inflammation and get rid of discolorations.
Ghasel Maltese Honey Face Moisturiser is a moisturizing day and night face cream that soothes your skin and provides 24-hour hydration. Discover the power of Maltese honey in your daily skin care routine! Learn more about the product: www.ghasel.mt.
---