Caring for your skin, specifically moisturizing it, is the most important step to maintaining its good condition. The Ghasel brand offers exactly what you need – a hydrating body cream. Its main ingredient is the world's sweetest Maltese honey.
Something more than just a body cream
The Ghasel brand straight from Malta is famous for its production of a honey-based cosmetic line. Maltese Honey Body Cream is a unique product that brings spectacular results. With its antibacterial, anti-inflammatory, and anti-aging qualities it's capable of regenerating even extremely dry, tired skin.
Maltese Ghasel cream is much more than just another body cream. It's all you need – its regenerating properties eliminate cellulite, stretch marks, discoloration, and bothersome itching. It's a product that knows how to take care of you.
Maltese Honey Body Cream – everything that's best
By using the Ghasel body cream in the morning, you can be sure that the honey scent will remain all day long, boosting your energy. However, in the evening it will soothe and relax your tired body.
Maltese Ghasel cream really works wonders – it smooths out minor wrinkles and furrows, and boosts the skin's elasticity and firmness. If you've lost your natural youthful glow, the cream will help you restore it back.
The potential of Maltese honey is huge. The natural humectant with its anti-aging properties will make you get rid of imperfections. It regulates sebum secretion, preventing the unaesthetic shine of the skin. Its high content of vitamins and minerals is essential in maintaining proper skin functions.
Shea butter contained in the cream oils the skin, without leaving a greasy layer on the surface of it. It wraps the body with an invisible layer so the moisture does not escape from within the epidermis. It's full of valuable active ingredients and with each day of use, the skin becomes more and more resistant to damage.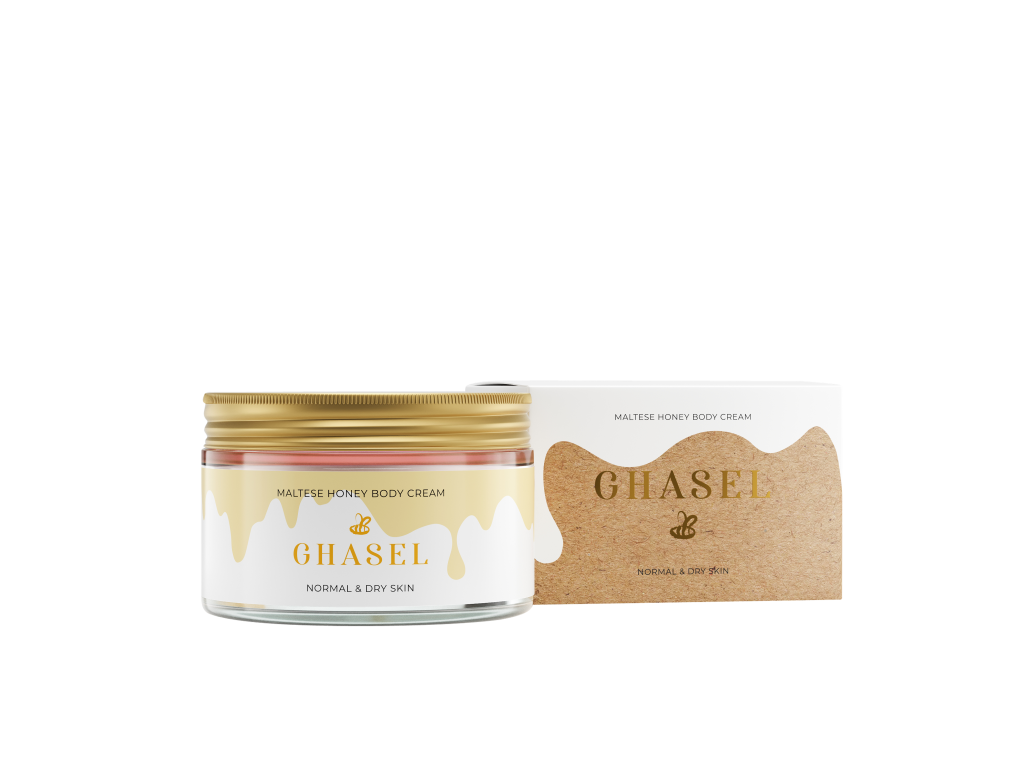 Horse chestnut extract can also be found in the composition of the Ghasel cream. It's great in the care of sensitive and dry skin. It has antioxidating abilities, effectively combating free radicals. What's more, it improves the overall appearance of the skin and has an anti-inflammatory effect.
The cream is enriched with marshmallow plant extract that protects the skin from everyday harmful external factors such as smog, toxins, dirt, and oxidative stress. It's really soothing, nourishing, and revitalizing.
Wyświetl ten post na Instagramie
Avocado oil, considered one of the healthiest oils out there, is full of group B vitamins and other ingredients that nourish and accelerate the regeneration process of the epidermis. It offers high protection against dangerous external factors. Say goodbye to dry, irritated skin!
Ghasel – velvety smooth skin 
The caring properties of Maltese Honey Body Cream are appreciated by women from all around the world. This nourishing and soothing cosmetic is recommended for everyone – it adapts to every skin type, regardless of the person's age. If you struggle with dehydration a dryness of the body, try this Maltese product today!
A unique combination of rejuvenating honey, vitamins and minerals, shea butter, and natural oils will quickly bring your skin relief. It will also soften it and make it velvety smooth for a long time.
Feel the effects of Ghasel Maltese Honey Body Cream on your skin. Results from the first use! Read more: ghasel.mt