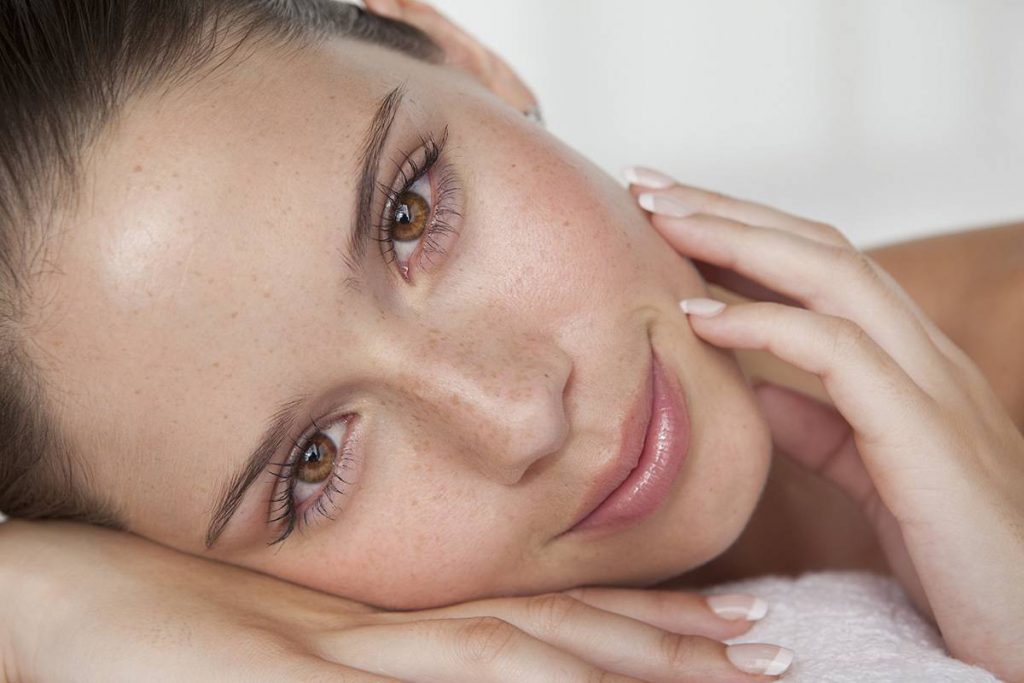 Daily skin rituals should include washing face with a gel or emulsion, then wiping the skin with a face toner and finish with patting in a cream. Why do most of us skip the middle step? Does it even matter for the skin whether it's treated with a toner or not? Of course, it does! Today, we're going to clear up all doubts and explain what face toner really is. You will also find out whether this skincare product is essential for your face.
The key task of a face toner is to calm down, refresh, soothe and prep the skin for treatments that are going to be subsequently applied. Sounds sensible, doesn't it?
What exactly is a face toner?
Simply put, face toner is enriched water. However, before you cross this product out for being a scam, learn all its benefits. Regular water used in face toner is often replaced with distilled water, thermal water or floral water. When it comes to the effects a particular face toner have on skin, this is strictly connected with the other ingredients it's made from. Most commonly face toners contain moisturizing herbal extras, plant oils, vitamins, minerals and other similar ingredients that have many positive effects on the skin.
Are face toner and micellar water the same products?
Absolutely not! The only thing both skincare products have in common is the texture. Their benefits are different, so since they fulfill other tasks, they shouldn't be used interchangeably.
Micellar water is supposed to wash the face and leave it clean, but it shouldn't be left on the face. You always must remove it, for example with water. When it comes to face toner, it's main task is to take care of the skin, meaning that it is supposed to replenish skin with water and nutrients. For that reason, you should consider face toner as a leave-in cosmetic.
Should you include face toner to your daily beauty routine?
Well, it has many skin benefits, so the answer is: yes, you should. Just look at the Asian, women who are known for having flawless complexions. Their beauty routine includes facial toner, and this step isn't optional. Since this skincare product has no downsides, provided that you match it well to your skin type, it would be unwise not to take advantage of its benefits.
Still not sure? Let us give you a few reasons why you should upgrade your skin routine with a face toner:
Skin toner balances skin pH levels.
It soothes irritations and redness.
It frees your skin from makeup residues.
When treated with face toner, skin absorbs face creams and serums deeper.
Skin toner helps you get rid of the tight skin.