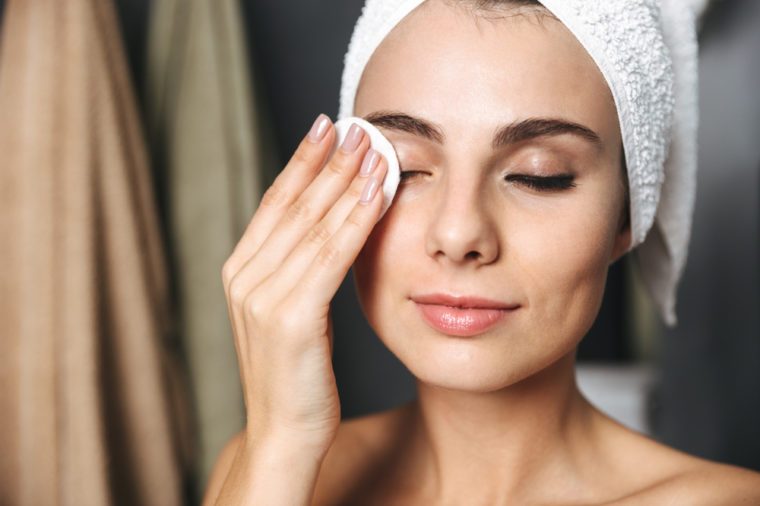 Today we go through the best tricks for smooth, flawless skin.
You often ask me what makes my face look so good in the pictures.
Obviously, make-up and good shots do the trick, but my skin-care routine definitely makes my skin look the way it does.
I reveal my tricks and the best ways to make the skin smooth and lovely. I'm sure most of them won't surprise you because I do nothing unusual but hopefully this post will make you believe that systematic day-to-day skin-care routine is worth it!
1. Diet for a flawless skin
First and foremost: what we eat has an enormous effect on the appearance of the skin. I'm sure you're fed up with hearing that but, believe me, it does make sense.
The skin needs a set of essential nutrients to repair and bounce back. The more ingredients you provide, the better-looking and healthier it is. What exactly does it need?
The most essential ingredients for the skin:
vitamins C, E and biotin (vit. H).
minerals: zinc, silicon, iron.
omega fatty acids.
If you don't deliver them with food, the chance of getting the desired effects in skin care is very small.
2. Natural oils and face serum
My way of providing all of the necessary nutrients is very simple: instead of pricey face creams or masks, I use a superb duo, that is a face serum and oils.
They make a brilliant match because serum works from within while oil protects the skin's external layer. Everyone should follow this two-step routine.
Step 1: Fully clean face skin receives serum that delivers essential nutrients to the inner layers, revitalizes, strengthens, rejuvenates and beautifies.
Step 2

: The skin is nurtured by oil which locks in moisture and the nutrients, plus protects against external aggressors such as free radicals, toxins and the sunlight.
3. Exfoliant is a must
Unsurprisingly, exfoliation is the best way to make the skin smoother.
Cleansing is a big step that should be actually mentioned before serum and oils. We just need to remember to use micellar water, oils (trending Oil Cleansing Method) or cleanser on a daily basis, and get an exfoliant once a week tops to avoid over-scrubbing the skin.
You can make a scrub yourself (by mixing a favorite oil with rolled oats, sugar or salt) or use a readymade.
The biggest benefits of exfoliating the skin regularly:
the skin feels smoother.
the repair process and microcirculation are stimulated.
dry skin patches are gone.
dark spots are less noticeable.
skin looks younger and is more elastic.
4. Cold water for face washing
As far as face cleansing goes, let me reveal my trick that I've been using for years and love it for the simplicity and great effect. Give it a go, it's really simple and works wonders!
Here it is: I always start washing the face with warm water but finish with cold water. This change of temperatures allows me to open up the skin pores and clear the complexion, and then to close them for smoothness, radiance and to prevent congested skin.
This works like rinsing hair with cold water at the end of washing. The only difference is you close the skin pores, not the hair cuticles.
5. UV protection
Last of all, the things which I find very big and the thing that many of you tend to forget: sun protection.
How do you protect yourself against UV and do you also do it after summer holidays?
You should know that the sunlight affects us every single day, in the fall and winter time as well. Even though the sunlight is definitely the strongest in the summer, we need to use sun protection all year round: a sunblock, lightweight spray or natural oil, e.g. argan oil.
If you skip that, you are going to treat yourself to photoaging. The sunlight leaves the skin dry, dull, and gives it dark spots and face wrinkles. Nobody wants it, right?
So, summing up:
take care of your skin and it's going to look its best in exchange. <3