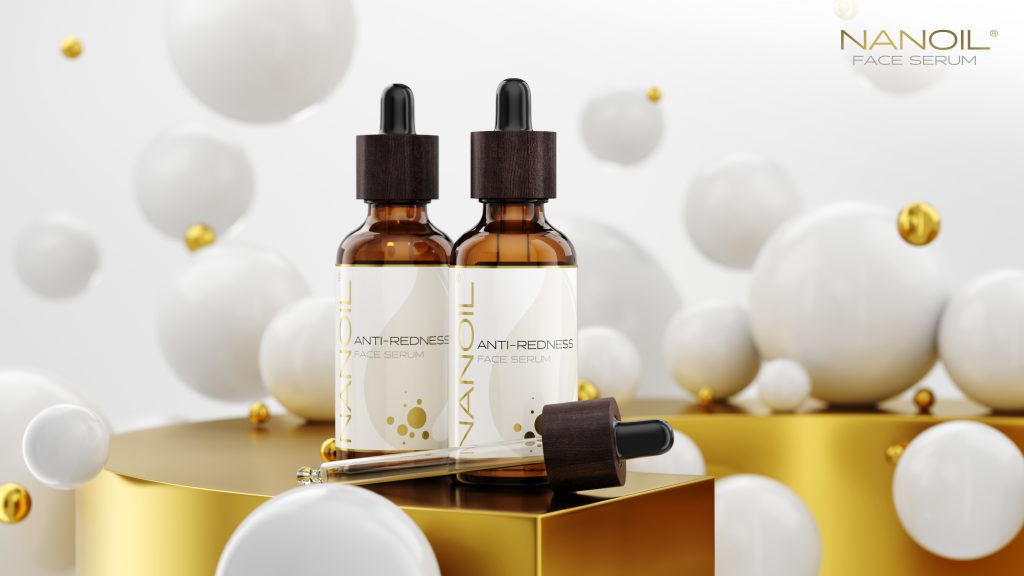 Easily irritated, reddened and covered with a net of broken capillaries? This must be couperose skin! How to deal with it? Nanoil's newest serum, the one that acts to relieve irritation and reduce redness, seems to be the right choice.
Couperose skin is a specific skin type that – when compared to other skin types – requires to be exposed to a whole different set of treatments. It's exceptionally prone to irritation, meaning that it reacts negatively to almost everything it's in contact with by developing redness and burning sensation. The list of characteristic features includes broken capillaries, whose wide red net spreads across a pale complexion. They appear the moment the skin is exposed to one of irritants (which are numerous!): low or high temperature, the sunlight, hot spices, certain skincare products.
How to take care of such demanding skin? Gently! By using mild products which are also powerful enough to remove discomfort, redness and other skin concerns. By using products such as Nanoil Anti-Redness Face Serum.
One lightweight serum to deal with all skin concerns
One of the biggest assets of Nanoil serum is its lightweight, water-based formula. Skin absorbs the serum so quickly that you won't even notice it. What you will notice though is the amazing effects that appear already after a single use – nourishment, hydration and relief. One application of Nanoil will leave you feeling good in your own skin.
Nanoil Anti-Redness Face Serum is a cosmetic worth reaching for in a couple situations. It won't let you down when:
your skin is easily irritated.
your skin is prone to broken capillaries.
your skin is sensitive and reactive.
you notice some disturbing changes on your skin (e.g. rosacea).
Aren't you troubled by any of these concerns? That's great! However, it's worth realizing that Nanoil Anti-Redness Face Serum is gentle enough to serve all skin types, without exceptions.
Ingredients that care for skin
Formula is what's the most important, therefore every tiny detail of each face serum brought out by Nanoil is tweaked. Nanoil left no room for artificial aromas, colorants or parabens. Instead, each bottle is filled up with natural plant extracts, responsible for taking good care of skin.
What does Nanoil Anti-Redness Face Serum contain? Capillary-strengthening chestnut bark extract, as well as irritation and inflammation relieving linden extract. The formula is topped up with Boerhavia Diffusa extract which is a really mighty antioxidant native to Asia, as well as cypress cone extract showing a nourishing effect. All of the ingredients teamed together create one skincare product, specifically suited to couperose skin.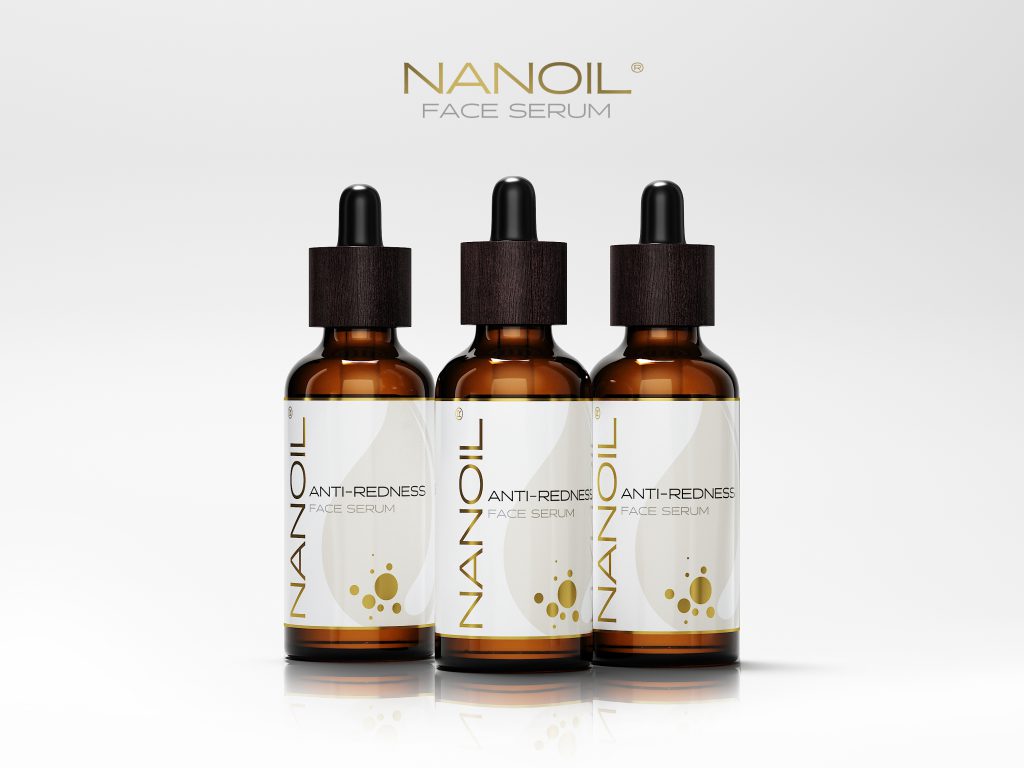 How does it work? We're evaluating Nanoil face serum
The quality of being non-comedogenic and lightweight are other advantages to mention. Nanoil Anti-Redness Face Serum is water-based, which is a big plus because it absorbs quickly and works from within to deliver the promised results. The feeling of tightness, tension and burning disappears immediately, and with every use, skin is getting better-looking. When applied regularly, you can be sure that within a few weeks Nanoil Anti-Redness Face Serum will:
refine skin's texture and improve its firmness.
reduce tightness, irritation and discomfort.
minimize the appearance of spots and broken blood vessels.
limit the appearance of redness.
soothe irritated skin and inflammation.
These effects are proven by positive comments given by the women who decided to test the latest offering from Nanoil. All consumer reviews seem to point out one thing: Nanoil is the best serum for easily irritated and problematic skin with broken capillaries. Just give it a go and you'll see how wonderfully it works.