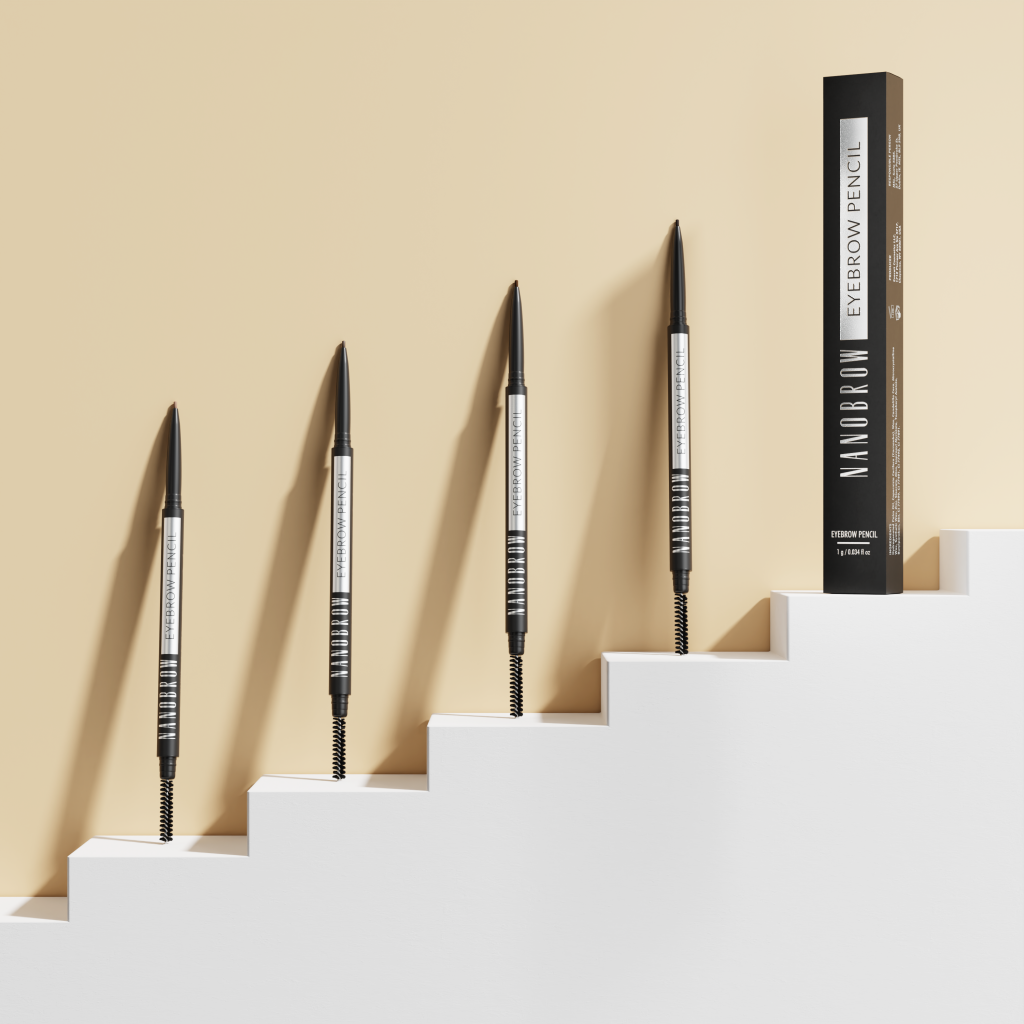 Nanobrow Eyebrow Pencil – a unique brow makeup pencil
Would you like to have beautiful, groomed eyebrows but you're fed up with buying cosmetics that don't bring satisfying results? Is adding definition in a few moments and natural shades important to you? Perhaps you only want to lightly accentuate your eyebrows?
All of this can be achieved with Nanobrow Eyebrow Pencil – effortlessly! Pamper yourself with incredible makeup that will last all day long with no need for touch-ups.
Spectacular effects with Nanobrow Eyebrow Pencil
draws incredibly thin lines that result in precise makeup
the application doesn't take too long and is really simple
your natural beauty will be accentuated – forget about a grotesque-looking effect!
your eyebrow arch will be the perfect shape
the contours will be evened out
the pencil reaches every little hair
A pencil you don't need to sharpen!
Pencil sharpening can be tedious and time-consuming, which is why Nanobrow Eyebrow Pencil is automatic, which provides you with comfort of use and… a calm mind!
All you need to do is pull out the pencil from the cover. Every time you use it, the tip will be the ideal shape to help you create precision lines. Your eyebrows will be perfected to detail and taken care of in the way you expect!
Nanobrow Eyebrow Pencil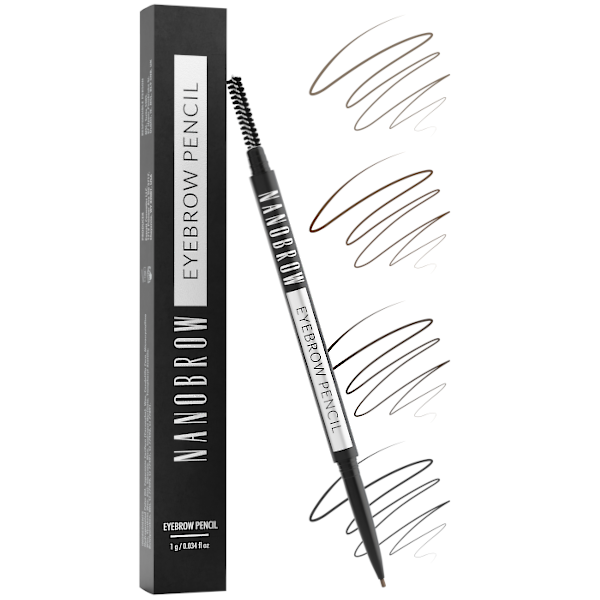 Product available in colors:
The perfect product for demanding users
Most of the pencils that are available on the beauty market do not offer such precision and thoroughness. The final effect is often grotesque which may cause disappointment and unwillingness to go for other products.
In the case of Nanobrow Eyebrow Pencil, you will always get the exact shape of your eyebrows as you want. The arches will be filled in and you'll be able to enjoy perfectly-styled brows.
No room for compromises – what kind of makeup do you want to do today? 'No makeup' makeup or maybe a bolder look? You decide!
How to apply Nanobrow Eyebrow Pencil?
Outline the entire eyebrow arch, focusing on the lower edge.
Colour in the related shape.
Keep in mind that the lower edge should be more accentuated than the top of the eyebrow.
All done! Thanks to this pencil you will deliver a beautiful makeup look in a few moments. The precise graphite tip will help you do that – it has been created with your needs in mind. Say goodbye to time-consuming applications!
Nanobrow Eyebrow Pencil – your new favourite
Nanobrow Eyebrow Pencil has only glowing positive reviews not without a reason. It's praised by professional makeup artists for its precision, long-wear performance, ability to accentuate, set and shape the eyebrows in the most beautiful way. These are only a few of the many Nanobrow Eyebrow Pencil's advantages!
Ready for a real revolution?
Go for Nanobrow Eyebrow Pencil at www.nanobrow.us and provide yourself with an effect that will exceed all your expectations!