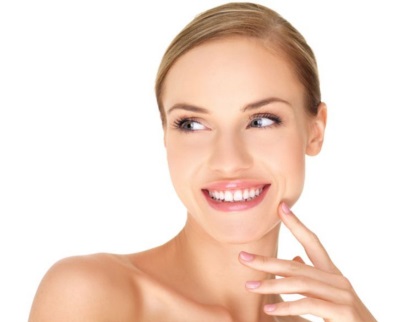 All women want to look young and attractive. What can be done if time has left signs like wrinkles and discolouration on our face? Luckily, you don't have to buy expensive smoothing cosmetics or undergo invasive treatments. There are much easier methods which will let you get young and attractive look.
Shade of foundation is very important
Too dark one will make you look a few years older whereas a very light foundation will make you look ill and tired. Face covered with a thick layer of cosmetics will look bad as well. If you're bothered by discolouration and cracked blood vessels, use a full coverage foundation with a light consistency. Apply the product with an angled brush or special make up sponge. Remember not to rub the foundation in but gently tap it instead. How to choose the perfect shade? Apply a bit of the cosmetic to the lower jaw and give it a moment to oxidize. If it's invisible, don't hesitate and put it in the shopping basket.
Too much concealer can make you look older
Especially, if you put a thick layer of the product right under the eyes. The cosmetic will settle in the wrinkles and make them even more visible. If you want to cover crow's feet, choose a lightening concealer which is going to freshen and slightly brighten the skin. Avoid products which contain shimmering pigments. You will cover shadows under the eyes by applying a cosmetic of beige shade – one or two shades lighter than your skin colouration.
Eye make-up should be delicate and subtle
Extravagant colours of eyeshadow, black pencil on water line and improperly painted line on eyelids – it's no longer for you. Choose cosmetics which are durable and don't crease or fall out. While putting on make-up, remember to blend the eyeshadows and rub the eyeliner well. Apply the mascara in a way that won't leave you with clumps. Take care of your eyebrows in a similar way. Shape and style them using clear gel and shadow or pencil.
Blusher on your cheeks will take years off you
One stroke of brush is enough to make you look bright, beautiful and younger. Remember that the cosmetic applied to face must give the effect of a natural blush. Don't put on too much blusher as it will spoil the whole make-up. If you have light or medium complexion, pick a pink or peach colur of the cosmetic. Coral or brown shade of the product will be perfect for girls who have dark complexion.
Lipliner is not so bad
if you're don't overuse it. Strong colour, thick layer and carelessly lined lips will make you look a few years older. If you feel you can't give up on the product, choose a creamy lipliner which will blend in with the lipstick smoothly. The shade of a lipliner should resemble the colour of your lips.