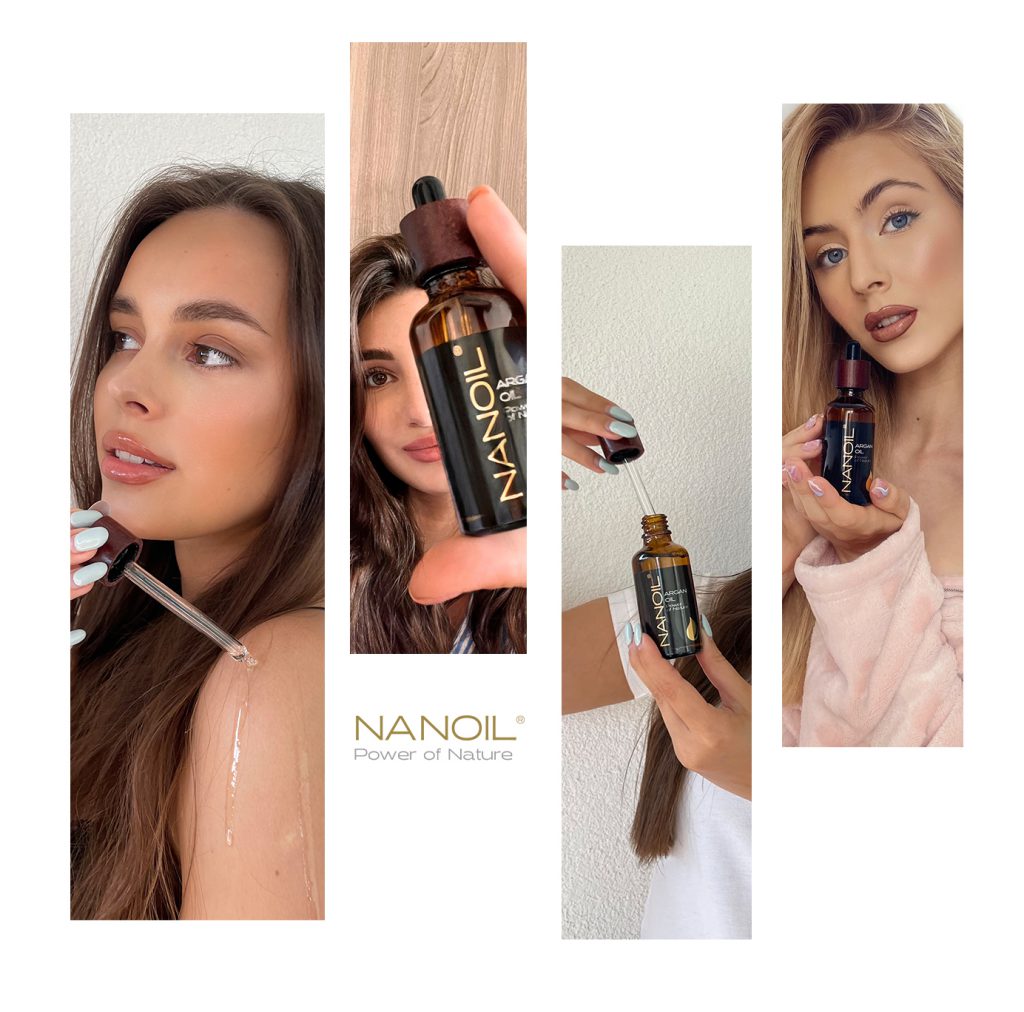 Nanoil Argan Oil: Liquid Gold For Your Skin
Nanoil Argan Oil- the liquid gold of Morocco, is enclosed in a luxurious 50 ml amber glass bottle to ensure this versatile and multi-tasking oil stays with you for a long time. Its beneficial properties have made it the most expensive and popular natural oil in the world.
---
The Nanoil brand created oil suitable for vegans, allegry sufferers and people with sensitive skin. It can be used by anyone regardless of age, skin and hair condition. It can replace many products at once, as you can use it on all areas of the body. This lightweight oil is quickly absorbed and doesn't clog pores. Forget about heavy and greasy formulas – it's time for a revolution in your skin care!
Nanoil Argan Oil – how does it work?
This natural organic oil is great for daily body and hair care. It consists mainly of EFAs – unsaturated fatty acids. It also contains plant sterols, vitamins A and E, squalene and carotene. It deeply moisturises, nourishes and regenerates the skin. It contains over 100 active ingredients with a strong antioxidant properties.
Nanoil Argan Oil slows down skin ageing process and minimises the risk of premature wrinkles. It helps the skin maintain an adequate level of hydration, and hair to regenerate quickly. The combination of vitamins A+E effectively fights free radicals that cause oxidative stress. Vitamins stimulate the production of collagen and elastin responsible for the youthful look of the skin. Carotene provides even skin tone and prevents discolourations.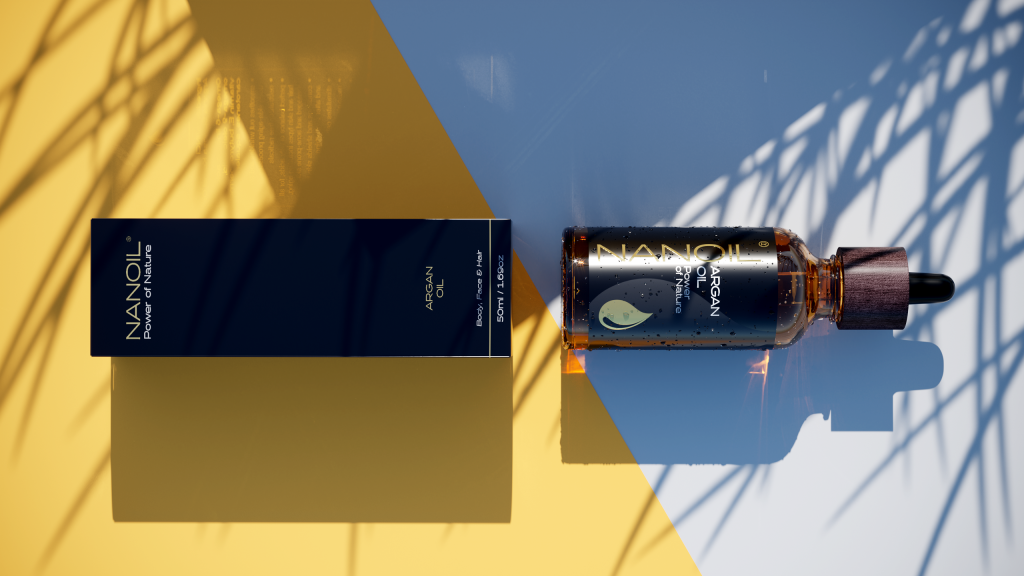 Used regularly, the oil strengthens nails and prevents brittleness. It can even save nails very damaged by gel manicure and get rid of unsightly dry cuticles. A body massage using Nanoil oil can combat cellulite and stretch marks and even minimise scars. The golden oil restores natural glow in your hair, skin and nails.
Nanoil Argan Oil:
protects the skin from free radicals,
regenerates damaged hair and nails,
boosts shine and resilience and strengthens hair,
prevents cellulite and stretch marks,
protects the skin from the elements,
improves skin hydration and firmness,
soothes sunburn and razor burn,
stimulates hair follicles,
strengthens the hydrolipid skin barrier.
Nanoil Argan Oil – who is it for?
Argan oil firms the skin, effectively combating stretch marks. It is an irreplaceable treatment for colour-treated, dry hair and brittle, splitting nails. The hypoallergenic formula is safe for all skin and hair types, it's suitable for people with sensitive skin, AD, psoriasis, eczema or pregnant women.
Nanoil Argan Oil is a precious source of vitamins, minerals and valuable active ingredients necessary for the proper functioning of the skin, hair and nails. The product is efficient and well worth the price. You are paying for the highest quality, confirmed by numerous consumer reviews and the Ecocert certification. Learn more about the product: www.nanoil.us
---