Doing hair often appears to be a pretty mundane task, especially in the morning when you're getting ready for work or school, already running out of time. Fortunately, we know how to speed up hair-styling time without compromising the final effects. Feel like a professional hair stylist and introduce Nanoil Hair Styling Spray to your beauty routine! You won't believe how much time you can save with this product.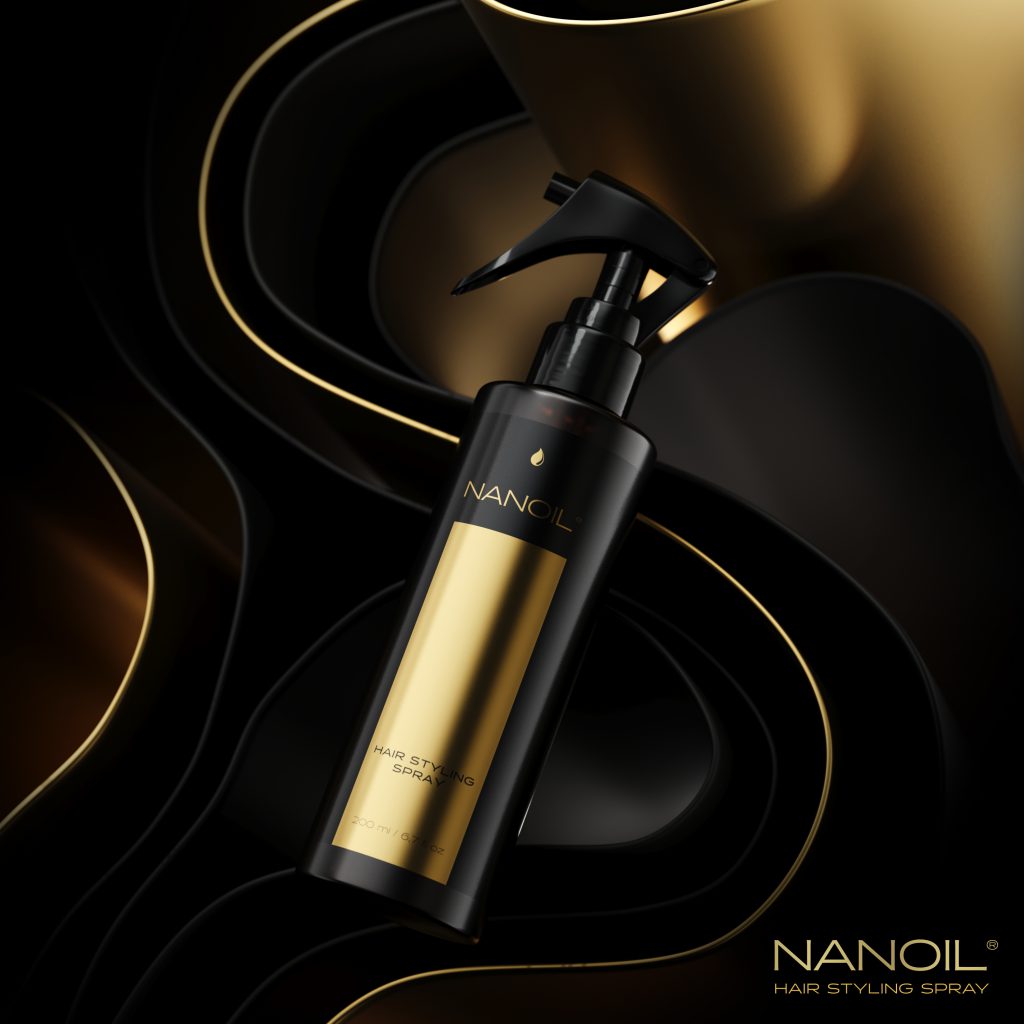 Easy styling that saves you time 
Describing Nanoil Hair Styling Spray as just another hairspray would be a gross understatement. Nanoil is truly unique. This is a lightweight hair-tamer hidden in a golden-and-black atomizer bottle. When spritzed over the head, it gently settles on the strands, causing neither stiffness nor clumping. It keeps hair looking fresh and fluffy for the entire day. This one may be your go-to if you're looking for a product to help you create an authentic looking finish every time you use it. Undoubtedly, Nanoil spray is a synonym for effortless and quick hair styling.
Nanoil Hair Styling Spray is like no other styling product. Instead of asking you to buy a few products to create the desired look, Nanoil combined several properties of popular cosmetics to give you just one do-it-all product. Reach for it when you:
want to create fabulous styles without putting in much effort
need to do your hair quickly
wish to cut down on products that aren't good for your mane
are looking for cosmetics allowing you to create a natural and flexible finish
don't want to get stiff and clumpy strands
are in need of a nourishing product that gives lasting results
And that's not all! Nanoil Hair Styling Spray doesn't only help you create fabulous styles but it also keeps them stay in place for long hours. To achieve this effect, spray the just-finished style with the Nanoil product – shine and lasting hairdos guaranteed. Need to regain control over unruly wisps? Just spray it with Nanoil Styling Spray before reaching for a blow dryer.
Nanoil Hair Styling Spray has treats for your hair
Another distinctive quality of Nanoil Hair Styling Spray is its nutrient-rich formula. Made up of top-quality ingredients, this product takes care of hair as you style it, making it resistant to external aggressors like freezing weather, strong wind and the sun. And this extra protection is owed to constituents such as castor oil and panthenol.
The good news is that Hair Styling Spray isn't the only styling product in the Nanoil offer. If you'd use some heat protection or add more volume to the hair, Nanoil has you covered. Or maybe you're looking for an efficacious argan or keratin hair mask? Just visit nanoil.us and see how many amazing hair products there are.