Did you know that brow lamination at home can solve the problem of unruly brows? Maybe now is the best time to try this fantastic eyebrow-styling method that requires no touch-ups for weeks. Check out our ranking of the best brow lamination kits and start a whole new chapter!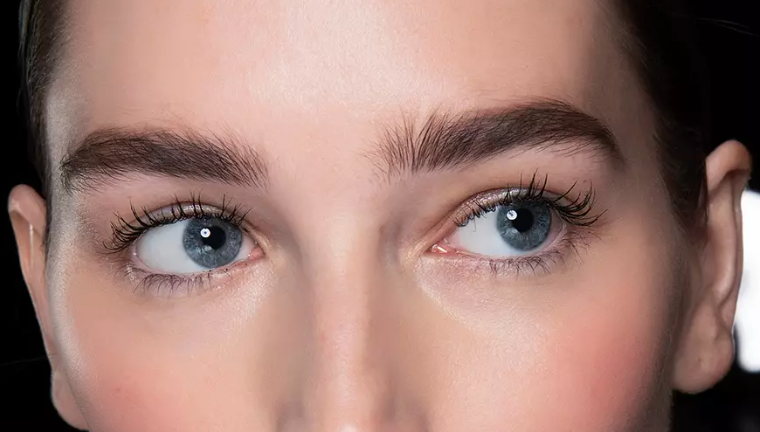 DIY brow lamination at home is a huge trend among women who do not want to make constant appointments with brow artists and prefer to care for their brows without the intervention of specialists.
It's worth noting eyebrow lamination at home doesn't have to be difficult at all – all you need is a good brow lamination kit and some motivation to learn the ins and outs of styling hairs with this reliable method.
Eyebrow lamination – what does it provide?
Eyebrow lamination is a treatment aimed at shaping the brows and making sure that they stay in place for weeks. It helps visually thicken the eyebrows and makes them look very neat. This procedure is recommended primarily for women with thin and not very visible eyebrows, but of course, it can be suitable for any type of eyebrows.
With eyebrow lamination treatment, you can count on the brows to look more defined and stop sticking out – even if you now think your eyebrows simply can't be tamed.
Eyebrow lamination can be done at a professional beauty salon, but women are increasingly opting for DIY brow lamination at home. This can save money and time.
Only one question remains: which brow lamination kit to choose for home use?
We answer!
TOP 5 EYEBROW LAMINATION KITS
1. NANOBROW LAMINATION KIT
Don't know how to define your eyebrows? Do your arches need taming or do you struggle with eyebrow hair loss? Start your adventure with the professional eyebrow lamination kit Nanobrow Lamination Kit and forget your previous eyebrow-styling problems. From now on, your brows will look thicker and fuller and they will stop sticking out in all directions.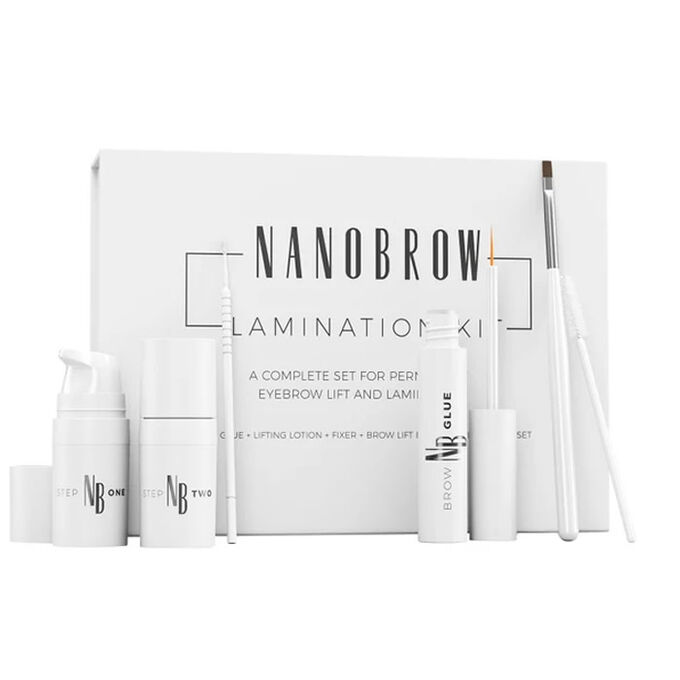 Contents:
The kit includes: brow glue, good eyebrow lamination products that do not irritate the skin, and applicators. That means everything to perform eyebrow lamination at home.
Advantages:
lasts for as many as 10 uses, and the eyebrow lamination effect itself lasts about 6 weeks
suitable for every woman, both those who do not know how to laminate eyebrows at home and those who have been doing it for years
perfectly shapes the brows and makes them look healthier
comes with numbered bottles and clear instructions
does not irritate or cause allergic reactions
Disadvantages:
peeling the foil off the packaging can be quite difficult
Where to buy it?
On the official website www.nanobrow.us and in regular beauty stores
Price
attractive
2. REFECTOCIL BROW LAMINATION KIT
A brow lamination kit that comes in an unusual package? That's what the RefectoCil Brow Lamination Kit is all about! You can count on good efficiency with this kit, but the actual lamination at home will take a bit more time and require you to know how to laminate your eyebrows step by step.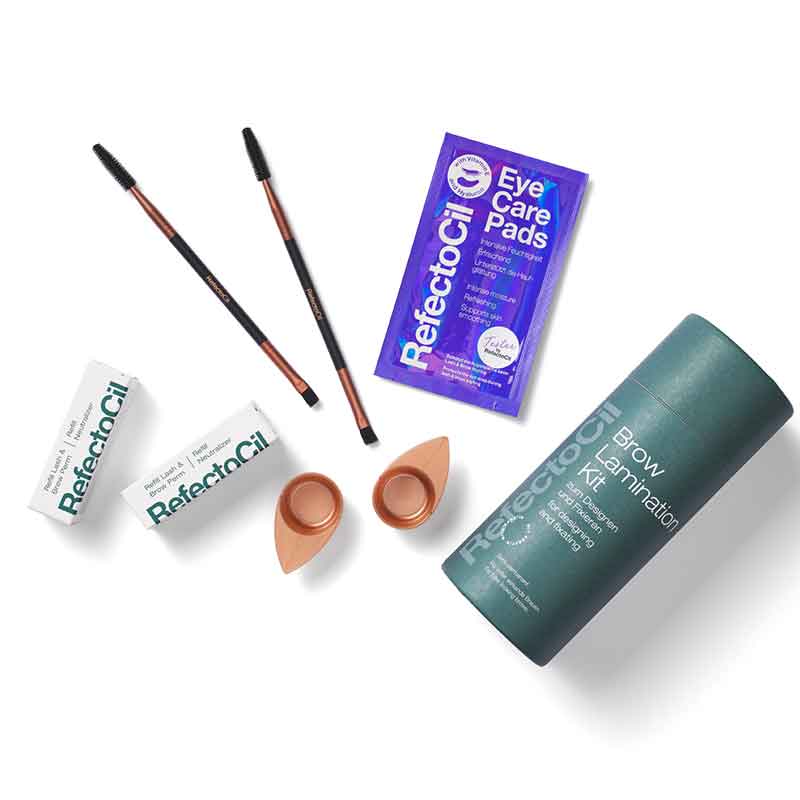 Contents:
Eyebrow-laminating products, applicators, bowls.
Advantages:
gives a good effect of lifted and thicker eyebrows which lasts about 5 weeks
you can perform many treatments with it
comes in a handy tube, in addition to eyebrow-laminating solutions and applicators, it comes with free eye pads
Disadvantages:
not suitable for women with no prior experience with eyebrow lamination
the instructions may not be clear to everyone, you can get lost while performing the next steps of the treatmentthe consistency of the products makes them difficult to apply
Where to buy it?
Online
Price
high
3. MIYA BROW LAMINATION KIT
Want your eyebrows to look more defined? It's possible with this at-home eyebrow lamination kit! The gentle formula with keratin is sure to care for your brows but you have to know that the kit won't last for many treatments.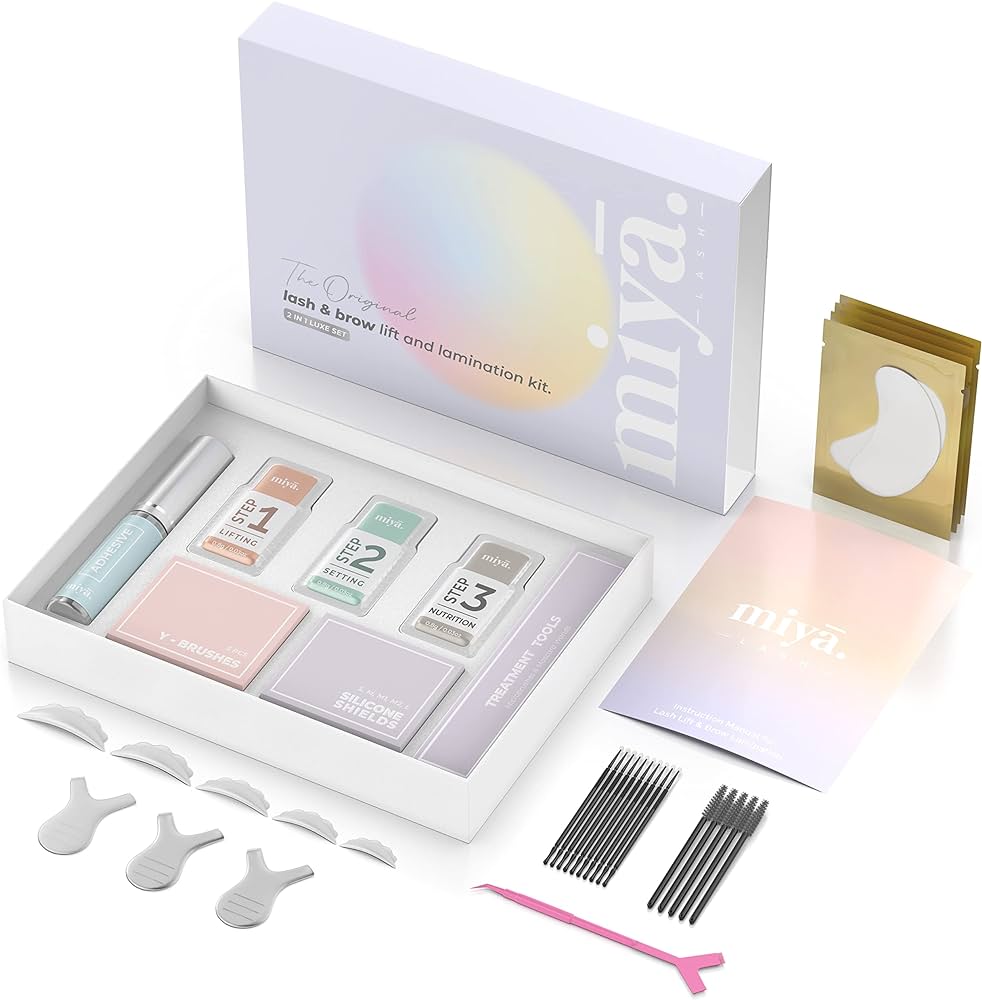 Contents:
Brow glue, eyebrow-laminating solutions and accessories.
Advantages:
makes eyebrows look healthier and well-defined
can be used by women with little knowledge of eyebrow lamination
Disadvantages:
you can only perform 5-6 eyebrow lamination treatments with it
can't handle unmanageable brows that need taming
Where to buy it?
Online and reagular beauty stores
Price
attractive
4. SASSY SAINTS BROW LAMINATION KIT
Looking for an easy-to-use brow lamination kit that gives satisfactory results? Perhaps the brow lamination kit from Sassy Saints is the one for you. Women praise it for the fact that you can perform the procedure quickly and without having any skills. However, it is very expensive.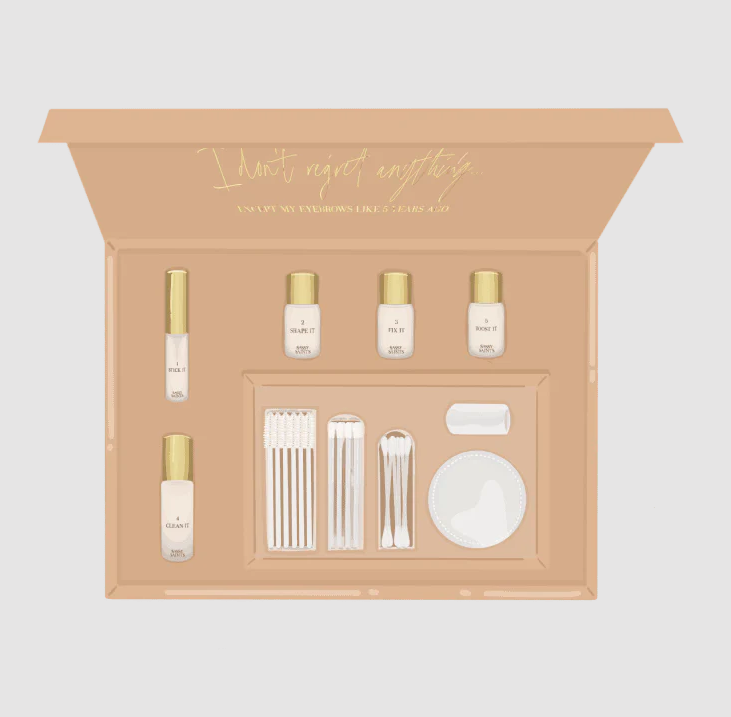 Contents:
Eyebrow-laminating solutions and tools that allow you to apply them to the eyebrows smoothly.
Advantages:
eyebrow lamination with this kit is simple and does not take much time
the applicators are convenient and allow you to shape the brows the way you like it
the products included in the kit are vegan and not tested on animals
the laminated brow effect achieved with this kit lasts about 5 weeks
Disadvantages:
lasts just for about 6 uses
very expensive
Where to buy it?
On the official Sassy Saints website
Price
very high
5. ICONSIGN BROW LAMINATION KIT 
A brow lamination kit that's super easy to use and suitable for ladies starting out in brow lamination? One of them is undoubtedly the Iconsign Brow Lamination Kit. However, does it provide a good effect, or is it better to opt for another option available on the beauty market?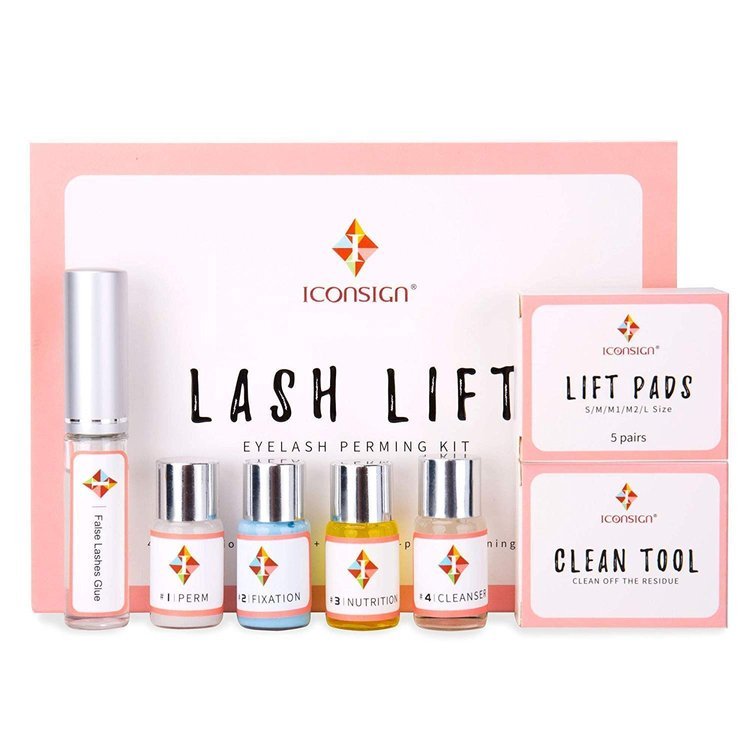 Contents:
Bottles of eyebrow-laminating products and applicators.
Advantages:
eyebrow lamination at home with this kit is simple and takes little time
eyebrow-laminating solutions distribute well
Disadvantages:
it is impossible to achieve a good eyebrow lamination effect with this kit
does not tame the eyebrows and they continue to stick out in different directions
may cause redness
the effect lasts about 1 week
Where to buy it?

Online and in regular beauty stores
Price
attractive
How to care for your brows following the lamination treatment at home?
When performing the eyebrow lamination treatment at home, you need to keep in mind a few important points that may have a significant impact on how long the achieved effect will last.
First of all, you should not touch or apply makeup to your eyebrows for 24 hours after the procedure. In addition, wetting them is also not recommended.
Once the 24 hours have passed, you can easily go to the gym or swimming pool, for example, and not worry about the appearance of your eyebrows.
To enjoy the effect of eyebrow lamination for as long as possible, it is worth reaching for a moisturizing oil and applying it systematically to the eyebrows.
Eyebrow lamination – contraindications
Eyebrow lamination is a very safe procedure and a popular choice for women who want to enjoy the fantastic effects of long-lasting eyebrow styling. However, it is worth remembering that brow lamination, like any other treatment, should be performed following manufacturer recommendations.
There are some contraindications to performing the treatment. These are:
allergies of various kinds;
chemotherapy;
recent plastic aye area surgery;
dermatomycosis;
wounds on or around the eyebrows;
cancer.
Eyebrow lamination at home can be fun and a reliable way to care for your eyebrows.
From now on, you can be a brow professional with a good brow lamination kit! Choose the perfect one for yourself with our ranking of the best brow lamination kits and finally ditch your daily brow makeup routine!