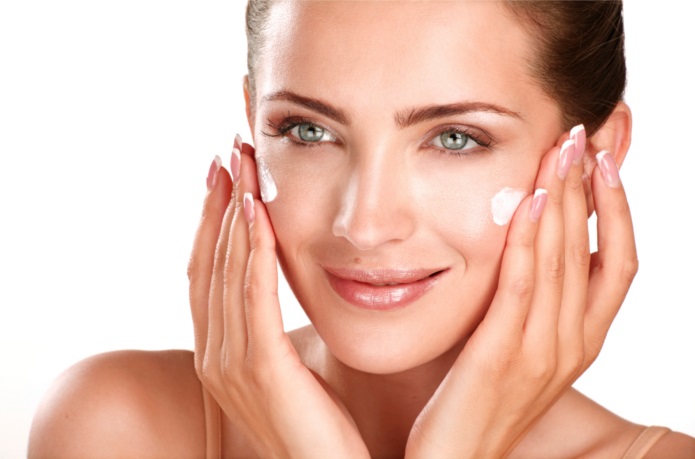 No-makeup look is a make-up, which stole hearts of many women. Why? Well, the final effect is very natural, feminine and romantic. It will emphasise your face's assets, cover its flaws and help create the perfect appearance. Let's see, how you can execute 'no-makeup' look.
Start with skin care. Face has to be smooth, well-taken care of and without any signs of fatigue. Remember about moisturising. If you frequently use creams with content of hydrating and oil providing substances, your skin will be glowing and radiant. Besides, moisturised and smooth skin makes it easier to apply foundation on it. If you have freckles, you should start using make-up that will make them noticeable. How can you do that? Wet the Beauty blender with cold water, apply on it small amount of foundation and gently tap the face with it. The result will be very natural. However, if you prefer application with your fingers, you have to first warm the cosmetic in your hands and only then apply it on skin. Remember about right shade of powder. The colour of this cosmetic should go perfectly with the complexion of neck and cleavage as well as shade of the foundation.
It is time for contouring. Use for it a blusher in light shade and peach pigments. This type of cosmetic will make your face appear fresh and light. Its small amount apply under the cheek bones, in the exact spot where natural blush appears. What about the eye make-up? Upper and lower eyelid treat with highlighting concealer. This cosmetic will cover dark circles around the eyes and optically make your eyes bigger. Curl your eyelashes on the eyelash curler and gently apply mascara. Moreover, take care of your eyebrows. Use eyebrow pencil or dedicated for it eyebrows shadows. Along the lashes draw a line and rub it in the direction of the eye corners. Apply eye shadows in shade of nude or light brown. Blend all cosmetics. On lips administer some lipstick in natural shade that is a tone or two darker than the colour of your lips. Your no-makeup look is ready!