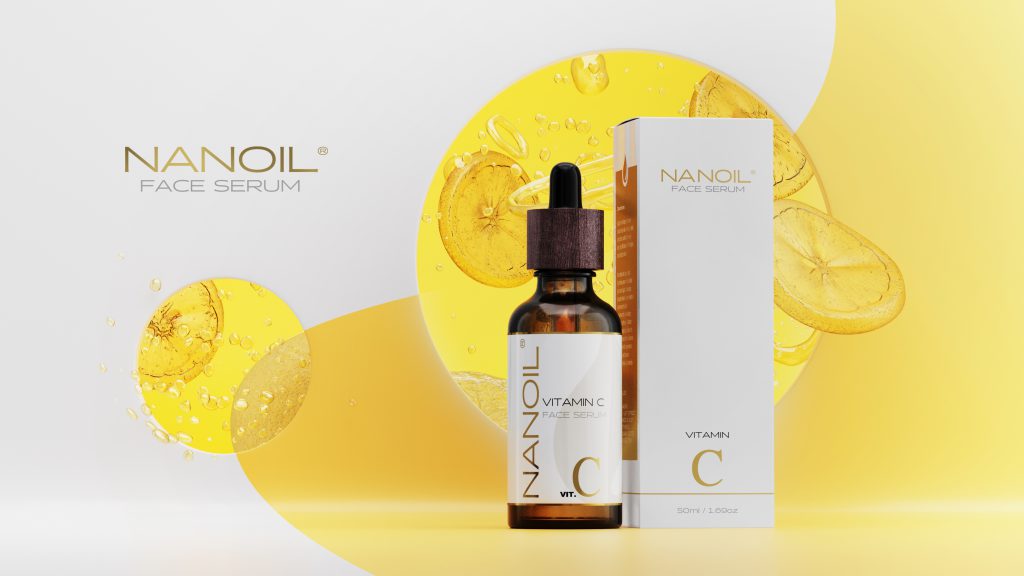 If we were to pick just one substance which we couldn't imagine beauty products without, it would be vitamin C. None of the other cosmetic ingredients is so versatile. And even though a lot has been said about vitamin C recently, it still hides many secrets. Today we will discover some of them while reviewing Nanoil Vitamin C face serum.
Vitamin C: More than just a cold medication
There is still a widespread misconception that vitamin C is just a medicine for a common cold. It's true that our organism needs it to boost its immune system and fight off the infection, but ascorbic acid is more than just a compulsory substance of all cold remedies. What are its other powers?
Vitamin C is one of the most potent antioxidants that protects our skin from free radicals and oxidative stress, and as a result it keeps skin youthful-looking for longer.
Moreover, vitamin C is proven to promote cellular turnover, meaning that it takes an active part in exfoliation, renewal and repair.
Additionally, vitamin C has a rejuvenating effect on skin. It reduces fine lines, refines skin's texture, improving resilience and leaves skin firmer. How does it do this? Vitamin C has a positive impact on collagen and ceramide synthesis.
This vitamin also maintains melanin levels in skin, meaning that it makes skin brighter and deals with pigmentation spots that may appear with age or as the consequence of sun exposure (sunbathing); it blocks the synthesis of our natural dark pigment.
Finally, it's worth realizing that vitamin C is a natural sun protection filter.
No wonder why more and more people are reaching for beauty products formulated with this substance. Such products have an incredibly positive effect on skin, leaving it healthy- and better-looking.
A good vitamin C face serum is… a GEM
There are a couple of things that are worth keeping in mind before choosing a vitamin C face serum. Firstly, vitamin C face serum is the best because it works deep inside, not only on the outermost layer of skin like creams do. This may mean that this type of product gives best results, which is true but only partly. Not every single vitamin C face serum is efficacious because the final effects are determined by the form of vitamin C added to the product. Secondly, always check how much vitamin C is used and whether it's stabilized.
The easiest way would be to choose a vitamin C face serum recommended by the cosmetologists. A serum that many women have already put their trust in and who confirmed that it actually works. A serum like Nanoil Vitamin C Face Serum.
Nanoil vitamin C face serum
What is it made from?
This is a lightweight and water-based serum. It's formulated with stabilized vitamin C, which is ethyl ascorbic acid. The serum holds 1.5% of this nutrient which suffices to deliver the desired effects without triggering irritation. The serum is enriched with an extract taken from an Indian plant – Punarnava.
How does it work?
This is the best serum to fight off wrinkles, pigmentation spots and acne. It brightens skin and evens its tone, refines its texture, improves resilience and leaves it glowing. Additionally, Nanoil serum protects skin from external aggressors and slows down premature ageing, thus skin treated with this product remains luminous and youthful-looking for longer. You can get these stunning effects thanks to natural ingredients and without exposing your skin to invasive in-salon treatments.
What's the intended way of application?
The vitamin C serum has to be put on clean skin, spread all over the face and gently patted into the skin with the fingertips. Reapply it every evening, after makeup removal.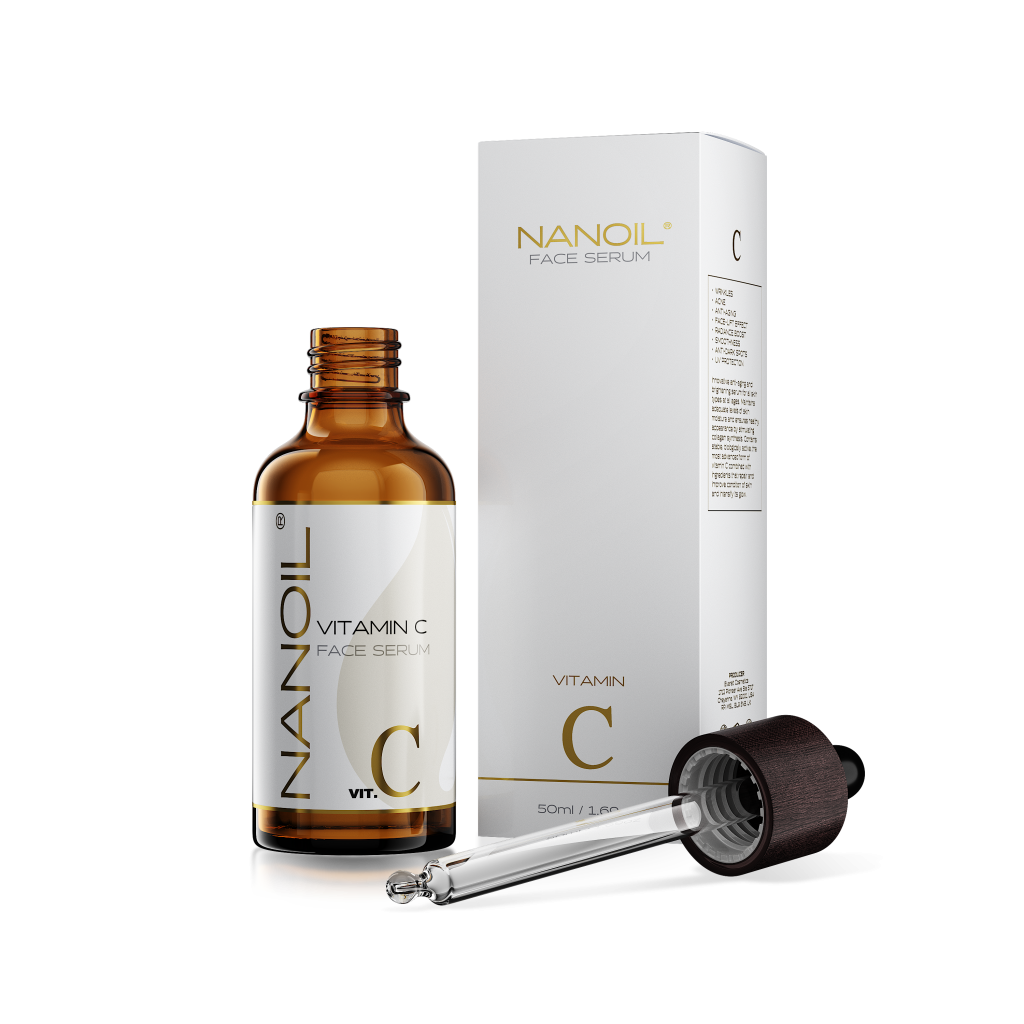 Reach for vitamin C and improve your skincare
Pretending that skin isn't ageing is one solution. Using other anti-ageing skincare products is another alternative. The truth, however, is that there is nothing that could give you the same results as vitamin C face serum. It's 100% nature for the sake of your skin. Home skin treatments, where face serum like Nanoil Vitamin C plays an important role, is way better than the costly in-salon rejuvenating treatments.
Go to nanoil.us and learn more about how vitamin C aids in keeping skin youthful. Make your skin beautiful today!