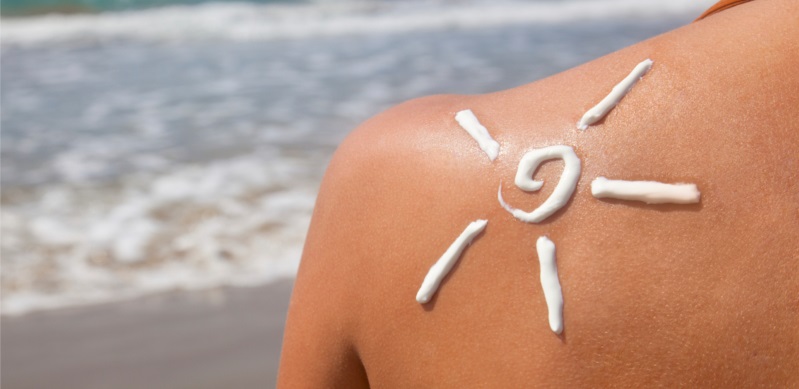 Summer is just around the corner. Probably most of us cannot wait for the long, hot, sunny days. Are you fully prepared for the sun light? In order to prevent your skin from the harmful UV radiation, you will need especially designed cosmetics. However, if you did not have the time to buy any of them, you can easily do one yourself. Take a look on how to produce your very own cream with sunscreen.
You will be able to buy all the necessary ingredients in every healthy food shop or even online. When deciding on the proper components, make sure to check the date of extraction, expiry date, country of origin, properties and the saturation of fatty acids. Remember that the oils cannot be refined which means deprived of nutrients. Before the purchase make a list of ingredients. Prepare: 60 grams of coconut oil, 30 grams of vegetable wax, 30 grams of sweet almond oil, 15 grams of shea butter, 15 grams of cocoa butter and 40 grams of zinc oxide.
How to make your own SPF cream? Firstly, wax and all the cosmetic butters melt in a water bath. Then, add coconut and almond oil. Next, pour zinc oxide; be cautious, this component tends to sink to the bottom of the container. Do not forget that all the ingredients must be well blended. Additionally, if you want your product to have a nice fragrance, you may add a few drops of your favourite essential oil. However, if you want to enrich it with new nutrients, add a tablespoon of argan oil, whereas a spoonful of cocoa will provide tanning effects.
What is the main task of the cream with sunscreen? It is responsible for preventing your skin from sunburn. The UV protection on the level of SPF 20 is provided by zinc oxide. This organic compound is very mild and delicate to your skin. It will not cause any irritations and what is more, it has an antibacterial and regenerating effects. Oils and butters deeply hydrate and nourish the skin. Your handmade sunscreen cream may be applied on your body as well as your facial skin. It is very important to distribute the cosmetic all over your body, thirty minutes prior to exposure to the sun. It is advisable to re-apply the product a few times during sunbathing.