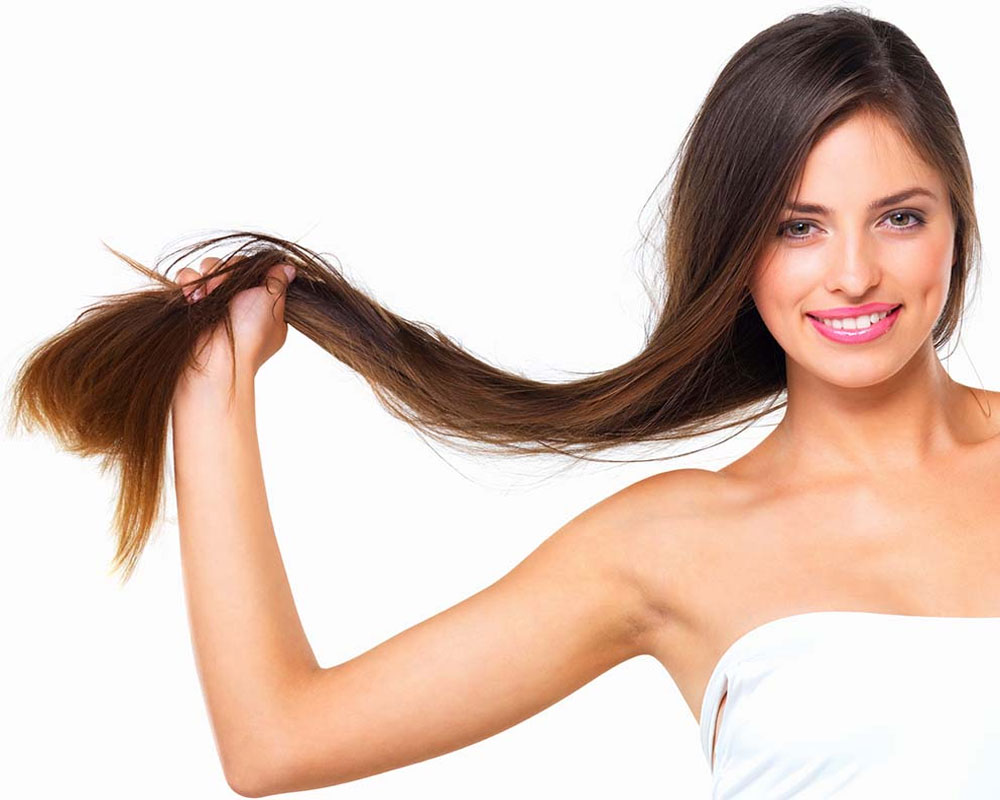 Hair needs tenderness. Caring for strands tends to be tricky and challenging. Thankfully, there are a couple of habits we can build to get a perfect hairdo. Go through 5 rules to change your hair completely!
1st RULE FOR HEALTHY HAIR: CHOOSE MILD SHAMPOO
Say it. You don't pay attention to the choice of a shampoo. You are not alone. Even 80% of shoppers choose a shampoo because it… smells nice. Very few people check the list of ingredients. Note that shampoo is a product you put both in your hair and scalp so you need one with carefully-selected ingredients. Pick mild shampoos made of natural substances and free from drying out and irritating detergents.
TIP! CO-WASHING
The name of this procedure combines conditioning with washing. This is a special hair washing method for hypersensitive scalps. Washing hair with a conditioner is cut out for people whose scalp doesn't tolerate detergents. Products designed for co-washing have great ingredients and don't only clean but also hydrate and protect against irritations.
2nd RULE FOR HEALTHY HAIR: WASH YOUR HAIR IN A GENTLE WAY
Speaking of hair washing, we must know that even the best shampoo won't help if we tug the strands while shampooing. Note: most shampoos are highly-concentrated and that is why we shouldn't put them directly on the scalp. Ideally, we should mix shampoo with water first. Wash the scalp, massaging it gently with the fingertips to strengthen the hair follicles. Rubbing the hair as well as over-enthusiastic towel-drying lead to hair breakage fast.
3rd RULE FOR HEALTHY HAIR: TRY TO MAINTAIN THE "PEH" BALANCE AND OPTIMAL HYDRATION
To keep hair in perfect condition, remember to provide the balance of proteins, emollients and humectants, which is called the PEH balance. Hair, no matter the type, always needs hydration delivered by humectants but it also needs to be protected against losing it. Emollients fulfil this role, holding water inside the hair. Natural oils are emollient substances so we should definitely incorporate them into our hair-care regimen. Oils are ideal for any hair type, but we need to match them to the type of hair porosity. How do you know yours? Find a hair-porosity test online. As far as proteins go, we should of course provide them but be careful not to cause protein overload, making hair break.
4th RULE FOR HEALTHY HAIR: PROTECT YOUR HAIR AGAINST HEAT DAMAGE
High temperature is the hair's top enemy! Both your blow-dryer and strong sunlight cause hair damage. Heat deprives the hair of water, leaving its structures more vulnerable. Obviously, you don't need to give up on blow-drying. Sometimes using a dryer is essential but make sure your device has heat control and get a heat protectant spray to secure hair against damage.
5th RULE FOR HEALTHY HAIR: CARE FOR YOUR SCALP TOO
You've got a good mild shampoo but your scalp is still very dry, irritated and simply far from perfect? Put your mind to scalp care too. After all, the scalp is where the hair follicles – the crucial part of hair – are rooted. First and foremost, make sure it's clean. An exfoliant comes in useful; choose a physical scrub or enzyme scrub ideal for delicate skins (no rubbing needed).
To cleanse the scalp, add cosmetic clay to shampoo, mixing the ingredients between the palms and spreading them on the skin and hair. Rinse after a few minutes. Do the treatment once a week.