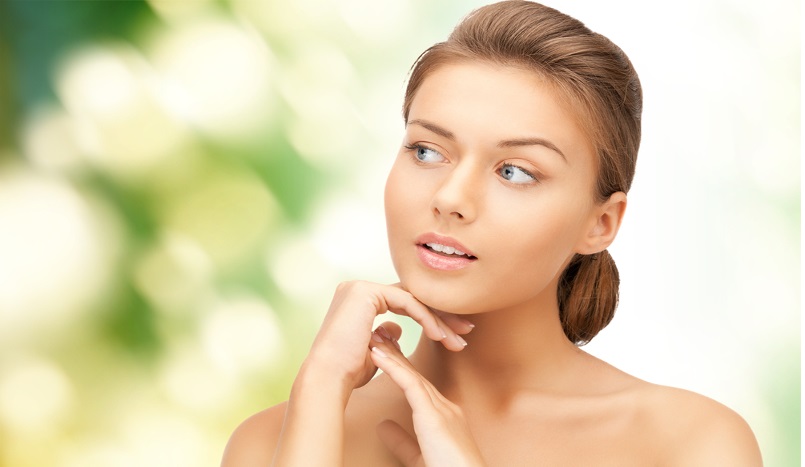 Should 20-year-old girls regularly undergo aesthetic medicine treatments? If they struggle with acne, discolouration and visible despite young age mimic wrinkles, there are no contraindications. Beautifying treatments, including mesotherapy, chemical peel and fractional laser, will be a perfect preventive measure.
Mesotherapy
It is a safe and effective treatment performed to improve the general condition and look of the face, body and hands. Mesotherapy is designed for people who have post-acne and post-sun scars, shadows under the eyes, wrinkles, thin and dry skin. The treatment can be performed on every part of the body. However, it is usually used to rejuvenate and regenerate eyelids, face, neck, neckline, shoulders and hands. What can you expect? Mesotherapy provides deep moisturizing, stimulates skin cells to produce the collagen, improves blood circulation, elasticates the skin, smooths the wrinkles, lightens the discolouration, removes cellulite and stretch marks, stimulates hair growth. The treatment should consist of six procedures performed every three weeks. There are four types of mesotherapy: needle mesotherapy, platelet-rich plasma mesotherapy, microneedle and  hydrobalance mesotherapy.
Chemical peel
The treatment consists in applying the mixture of fruit acids to the skin. As a result, dead skin cells are exfoliated and the dermis starts to regenerate and produce collagen. Chemical peel is mainly recommended to those who struggle with discoloured skin, scars, wrinkles, acne and stretch marks. The contraindications include: skin inflammation, pregnancy and breastfeeding, active acne, recently performed surgeries, exposure of skin to sun. Right after the treatment, moisturizers and sunscreens must be applied.
Fractional laser
A device which emits beams of light and causes microdamage of the skin is called a fractional laser. The fractional laser treatments are recommended to people who have wrinkles, minor imperfections and discolouration as well as scars. The fractional laser stimulates the production of collagen, firms the skin and enhances the cellular recovery. Right after the procedure, the skin is slightly red and small eschars may appear; they disappear after two weeks. Six treatments are recommended for satisfactory effect.