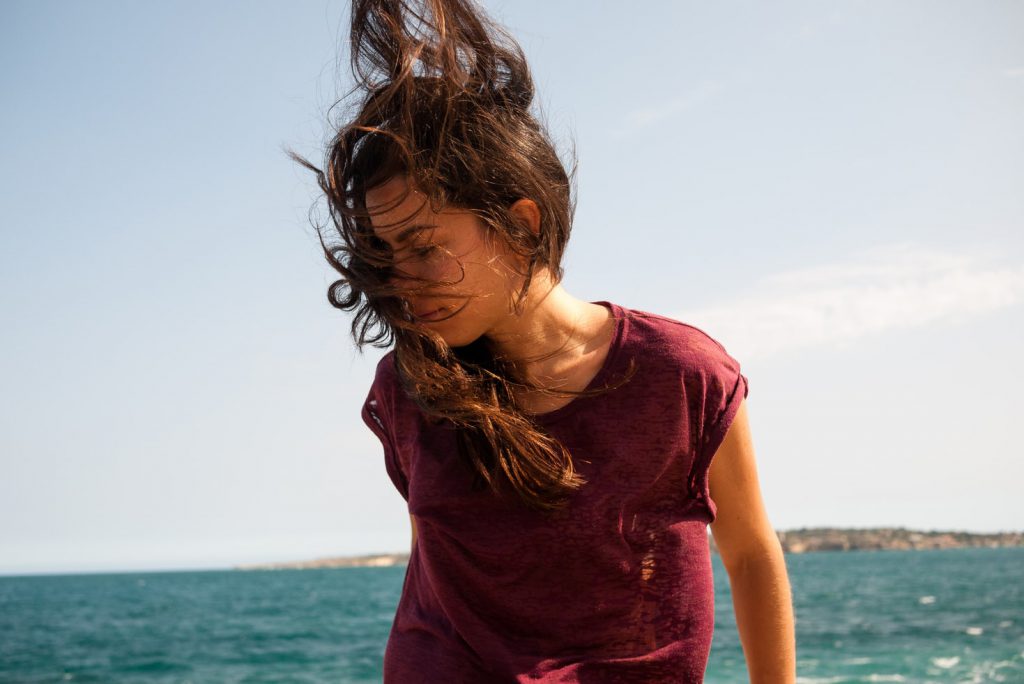 Attention! We're revealing hairdressers' secrets! If you have ever wondered what the professional hair stylists use to get their clients' hair look so gorgeous, keep reading because in a few minutes you will finally know the products. Today we're going to take a closer look at heat protectants. With these cosmetics, you can heat style your hair, causing zero damage to your lovely locks.
Strong Heat Damage Protection: Why Is It So Important?
The answer is simple, actually. You already know that a blow dryer makes your wet hair dry. What you may not know, though, is that by doing so, this device removes not only the water that clings to the outermost layer of the shafts, but it also kicks off the moisture that is inside the hair. More worryingly, a blow dryer isn't the only one that contributes to dryness and brittleness. The more you use a flatiron and curling wand, the more damaged and dehydrated your hair gets. It's worth realizing that strands won't be bouncy, shiny and strong when it lacks water. The good news is that you can keep your hair hydrated during hot styling. All you need to do is introduce a good quality heat protection spray to your beauty routine. And if you aren't sure which product is best, check out the ranking below.
TOP 5: Iconic Heat Protection Sprays
NUMBER 1

Nanoil Heat Protectant Spray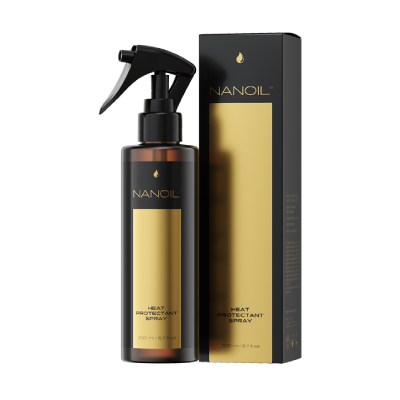 Nanoil heat protection spray offers super strong protection against very high temperatures. Suitable for all types of hair, this product is top-rated by women worldwide. Silk proteins combined with vitamin E are what make this product unique. It nourishes and smoothes the hair, leaving it shiny and pleasant to the touch. The best bit is that this effect is created after a single use. Nanoil Heat Protectant Spray is a great value for money, is rich in nutrients and oil-free. Even though it may sound cheesy, hairdressers love this product! You can get it from the official Nanoil website – nanoil.us. 
NUMBER 2

Moroccanoil Protect & Prevent Spray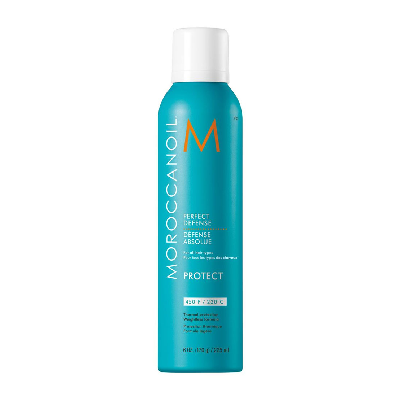 Everybody knows that Moroccanoil launches products dedicated mainly to professional beauty salons. That's why their blue bottles with orange descriptions are easy to spot while visiting a hairdresser. Can you use these hair products at home? Sure, you can! Especially if your hair is extremely damaged and needs an extra portion of hydration. This is when you can reach for the oil-based Moroccanoil Protect & Prevent Spray. It contains the hair-loving argan oil and panthenol (pro-vitamin B5) that together make hair smoother and softer.
NUMBER 3

Ouai Heat Protection Spray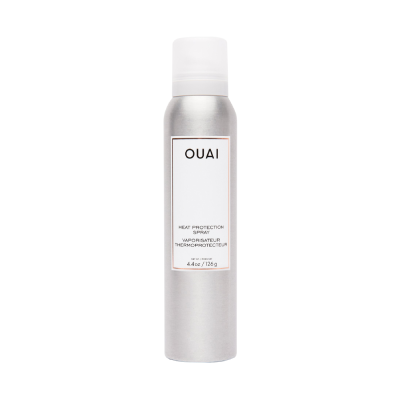 That's interesting packaging, for sure – a heat protectant closed in a deodorant-like bottle. Do hairdressers like this solution? You bet they do! The atomizer sprays the hair evenly with the product, creating the invisible shield that protects the hair against high temperatures. If you can afford to spend a bit more on heat protection, you will be satisfied with the results delivered by Ouai Heat Protection Spray. Some hair stylists describe this product as a hidden gem. That's because it also helps them arrange hairdos easily by increasing hair's manageability.
NUMBER 4

Kérastase Genesis Défense Thermique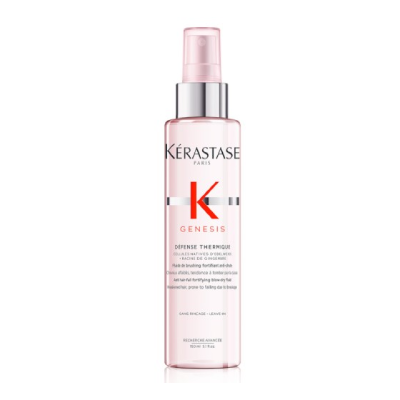 It can't be denied, Kerastase is a big name in the hairdressing world. This brand has its own chain of salons where they use only their cosmetics and offer Kerastase-approved treatments. Stuff working in those places says that using Kerastase products helps them create fabulous hairstyles. Among this brand's best cosmetics, there is the heat protectant called Défense Thermique. It is a lightweight, non-greasy, and nourishing hair product that combines the effects of a leave-in conditioner and a heat protection spray that shields hair against the heat and UV. A nice smell is a plus, but the high price is the downside.
NUMBER 5

Schwarzkopf OSIS+ Flatliner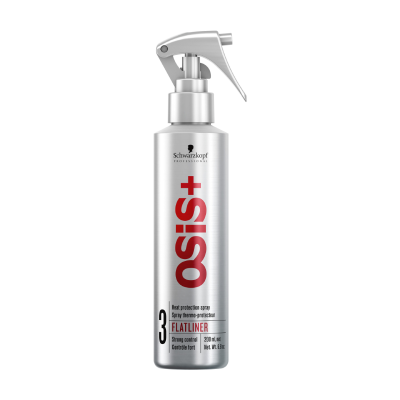 This one has a really good price, that's for sure. And even though it's not rich in nutrients, this heat protection spray knows how to do its job. This means that if you're currently short on money or if you still get the pocket money, Schwarzkopf OSIS+ Flatliner may be the product for you. With this cosmetic, you will protect your strands from heat damage and UV. It's also said to keep hair resistant to temperatures reaching 400°F/200°C. Some users say that the finish is a bit too strong, causing stiffness.