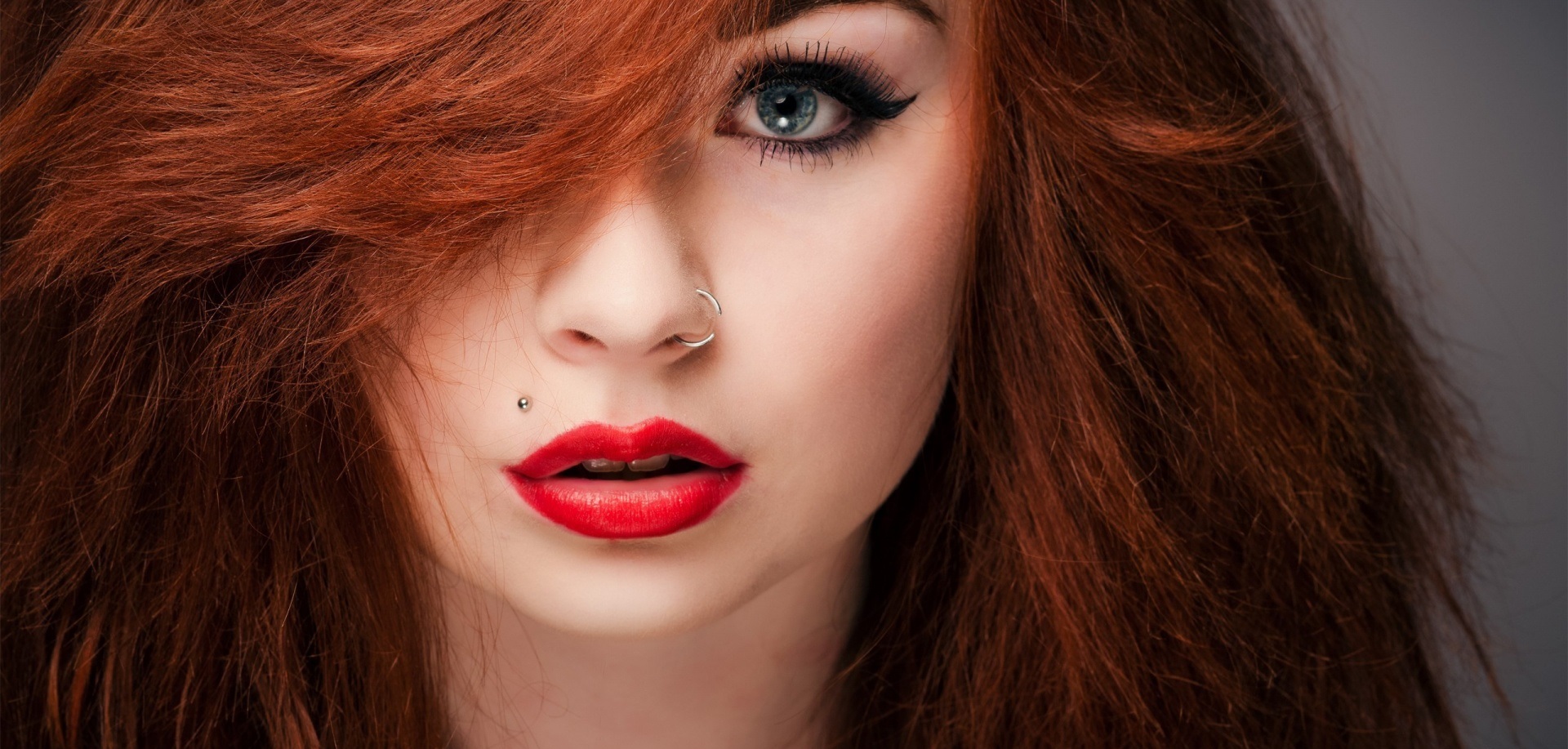 Only about 2% of the World's population has natural red hair. For ages, women with red hair were believed to possess magical powers and not always it was the reason to be happy about. Today, it is considered more in the context of attractiveness. Many women dye their hair in the deep red colours, because redheads are believed to have more sex appeal. However, this hair colour is also surrounded by some unfair stereotypes, like the one about them being mean. Although, that is the least important aspect.
No matter if you have natural red hair or you acquired the red colour with time. The fact remains that even dyed red hair will not look good if you wouldn't underline their depth. You should take care of MAKE-UP HIGHLIGHTING RED HAIR. What should redheads remember about in make-up?
Do not hide those freckles!
Indispensable element of appearance that is associated with natural red hair are freckles. Despite the fact that some people find it unattractive, the majority consider it a great asset. You shouldn't cover your freckles with foundation with extreme coverage, because they are perfect for flaming hair. Instead, you should choose delicate BB cream or light foundation, which make skin complexion even.
Emphasise your redness!
The perfect make-up is about colouristic compatibility with the shade of hair or eyes. Red hair may have various versions, but are quite characteristic. Such expressive and flaming colour will be best complemented with delicate make-up, which at the same time can highlight the character of women with red hair.
Meet perfect colour!
Women with red hair have all kinds of colours of the iris. The most common are green and blue, but popular is also light shade of hazel. Red hair and beautiful eye colour require colours that underline them, not overwhelm them. Therefore, red hair look best in compilation with turquoise or cornflower blue for eyes, but for calmer version works also grey, chocolate brown or deep plum. Cheek bones and lips treat with peach shades.